August Program
Saturday, August 11, 2018
Meeting at Cape Coral Art League (click for map)

Acrylic
SITTING PRETTY
with Martha Stevenson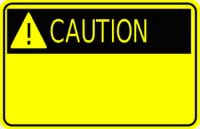 Due to a student artist with a serious allergy to certain painting products, we are asking that you refrain from bringing these with you into the classroom.
Turpinoid Natural by Martin Weber
Any Krylon product

---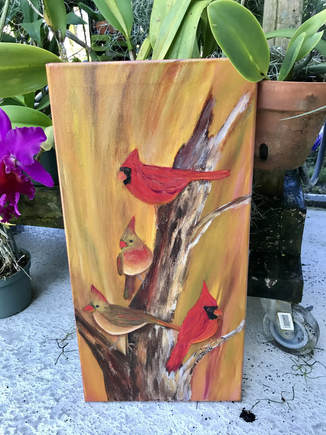 Fun to paint cardinals with an interesting background and a good use of lights and darks create this lovely canvas.

When Father Winter visits our northern friends they see these bright red birds perched in birch trees that carry large loads of seeds. Their cardinals do not migrate.

The cardinals we spot here in Florida live here the year round. Both male and female cardinals can sing.

Get creative and change your canvas with colors of a Florida sunset or any tropical sky. Perhaps add palm fronds or other vegetation. Add a bird or use fewer birds ...own your design!

GROW YOUR CHAPTER …bring a guest. Guests are always welcome!



---
SUPPLY FEES:
Pattern $2.00
Palette $5.00
TOTAL $7.00 ...Please try to bring correct currency so we don't have to make a lot of change
SURFACE:
10x 20-inch canvas (... when painting on your own, consider using Martha's favorite canvas. She finds Creative Inspiration canvases are more taut - available from JerrysArtarama.com)

SURFACE PREPARATION:
PALETTE:
Burnt Sienna
Burnt Umber
Cadmium Yellow
Cadmium Yellow Light
Indian Yellow
Dioxazine Purple (OR Violet)
Yellow Oxide (AKA Yellow Ochre)
Cadmium Red
Alizarin Crimson
White
Black
Greens, including shades of olive, shrubs, etc.
Bleached Titanium
Bring any other colors you would like to use in your painting
BRUSHES:
3/4" Synthetic Wash
#6 Round
#8 Round
Liner Brush (Martha likes #10/0)
Plus your favorites
SUPPLIES:
Transfer Paper
Watercolor Pencil or Chalk
Pen, if doing transfer
Water Container
Paper Towels
Usual Supplies