DASF Members Group: Watercolor Batik
Introductory Batik

Saturday, January 23, 20169am - 12noon
The Landings on McGregor
South Fort Myers
SEMINAR IS FULL! THANK YOU…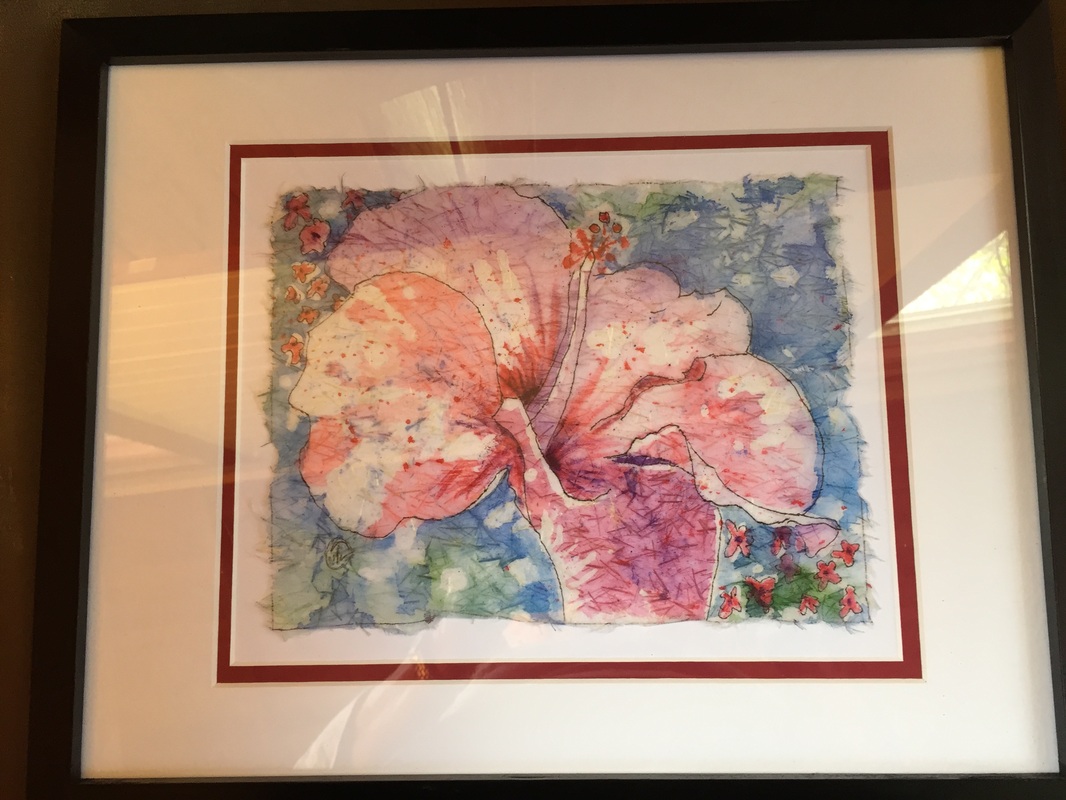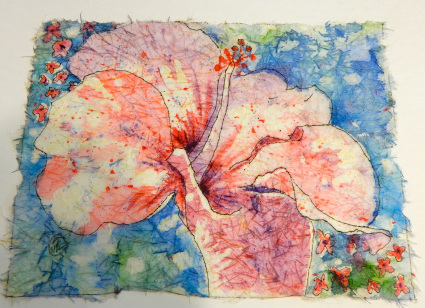 Be a part of the fun filled, relaxed day. Designed for those who want to try their hand at watercolor batik, this laid-back day will teach you the basics so that you can progress on to more complex pieces. The easy atmosphere will be friends-helping-friends learn the methods of using watercolor and wax.
Batik is an art form that uses wax as a resist. It is always exciting because you never know just exactly what your final piece will be until the very end. Even the drips and bleeds will add to the charm of your artwork. Chapter member Vicki Taylor designed this original work of art. We will mount the finished design on a board ready for framing.
We will paint for a half day and then all go to the
Wheel House Restaurant
at The Landings to enjoy lunch-on-your-own. Reconnect with old friends. Make new friends in this day of sharing and learning.
---
Cost: $7 DASF or NDA members / $10 non-membersPalette:
…
Palettes will we available for $2.00 if you wish to purchase one!
viridian green
cobalt blue
dioxine purple
quinacridone red
Brushes:
#3 round

#5 filbert

1-inch Flat

Variety of favorite brushes suitable for watercolor
Surface:
Supplies
:
Paper Towels

Blue Painter Tape

Micron Pen, Black - usually .03 or .05 OR Permanent Sharpie with Fine Point

Regular painting supplies
Lunch:
Wheel House at The Landings. We all plan to have lunch together. It will be 'on-your-own'. Re-hash the experience, recall what you have learned, plan your next batik project.
The seminar is now full. Only "wait-list" is available for those who want to be notified if a seat does become available. Thank you to all who have signed up!
This will be the most amazing fun way to start the New Year with just an informal gathering of painting friends. Join the fun as we learn to do watercolor batik with wax resist. Seminar sign-up is by mail (checks payable to DASF) Please include the seminar receipt you have filled in with your contact information. Note 1/2 down deposit required and the remainder 30 days prior. There is a "NO-refund" policy.Click Here for the registration form to enclose with your check made payable to "DASF"
Mail your completed form and check to…Madonna Williams9469 Gladiolus Preserve CircleFort Myers, FL 33908