March Program
Saturday, March 10, 2018
Meeting at Cape Coral Art League (click for map)
and
PAINTED "EGG EXCHANGE"

Acrylic
GREEN DOOR
with Suzanne Mikulka, CDA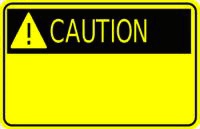 Due to a student artist with a serious allergy to certain painting products, we are asking that you refrain from bringing these with you into the classroom.
Turpinoid Natural by Martin Weber
Any Krylon product
---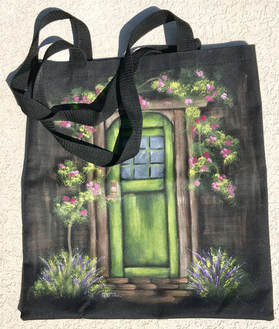 Recall that tune ...What's behind the GREEN DOOR?
Don't know what they're doing
But they laugh a lot behind the green door
And painters will laugh a lot, too, as you paint this handy bag and perhaps paint on an unfamiliar surface like cloth. Suzanne is a great guide when it comes to using paint on surfaces other than wood. Cloth, plastic, metal and glass can all be decorated if you have the how-to knowledge for working with them. The surface is FREE to members but as always, you can get creative and choose any surface you want.
GROW YOUR CHAPTER …bring a guest. Guests are always welcome!
---
SUPPLY FEES:
Pattern/Photo/Paint $3.00
Black Handle Bag $5.00 (FREE for participating members / available for non-members)
Please try to bring correct currency so we don't have to make a lot of change
SURFACE:
FREE: This program includes a FREE cloth bag. Surfaces are free for DASF members participating in the program; Bags are available for non-members for $5.00
SURFACE PREPARATION:
none for free cloth bag (already black)

other surfaces must be basecoated BLACK

fabric surfaces need a backer board such as foam core (available @ AC Moore, JoAnns, Hobby Lobby, Michaels)

PALETTE:
Americana Paints
Dark Chocolate
Sable Brown
Fawn
Yellow
Evergreen
Medium Hauser Green
Citron Green
Sapphire Blue
Black
White
Lavender
Dioxazine Purple
Napa Red
Pink (ANY)


BRUSHES:
Fabric Brushes (if you have them) are helpful but not necessary
Suzanne will be using regular brushes
Fan Brush (required)
SUPPLIES:
***IMPORTANT*** Fabrics should be slightly stretched with a backer-board to allow for better penetration of the paint into the material. Use a piece of cardboard or foam core (14x17 or a little smaller) to fit inside the bag. It also makes it easier to paint on the surface. Clothes Pins, Spring Clips, or Masking Tape will help you hold things in place while you paint.
Usual Supplies
WHITE Graphite
Ruler