September Program
Saturday, September 8, 2018
Meeting at Cape Coral Art League (click for map)

Acrylic
HARVEST PUMPKIN
with Suzanne Mikulka, CDA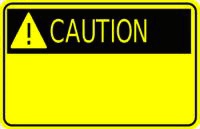 Due to a student artist with a serious allergy to certain painting products, we are asking that you refrain from bringing these with you into the classroom.
Turpinoid Natural by Martin Weber
Any Krylon product

---
Every pumpkin is unique and pumpkins in the pumpkin patch signal that snow will soon start to fall.

The colors of the season are so warm and comforting that this picture is sure to delight. You will find this one easy to paint.

Suzanne will emphasize how the lights and darks create the shape of each pumpkin segment. The canvas may be flat, but with shades we can create the appearance of roundness.

GROW YOUR CHAPTER …bring a guest. Guests are always welcome!



---
SUPPLY FEES:
Pattern/Photo/Paint $3.00

Please try to bring correct currency so we don't have to make a lot of change
SURFACE:
11x14-inch canvas
FREE: This program includes a FREE 11x14 canvas. Canvases are free for DASF members participating in the program; 11" x 14" canvases are available for non-members for $2.00
SURFACE PREPARATION:
PALETTE:
BRUSHES:
SUPPLIES: