TO VOTE, SCROLL TO THE BOTTOM
• PUSH THE 'VOTE' BUTTON . . .
• Vote for ONE (1) only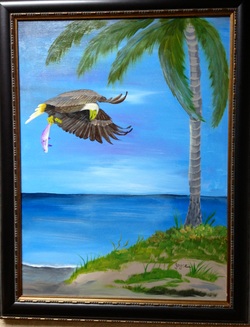 1. DINNER DELIVERED


Teacher: Joyce Kostelak
Size: 16x24
Medium: Acrylic

A tropical scene repeated many times in southwest Florida by osprey and eagles alike. Joyce has a painting background that will boggle your mind with all she has to share.
---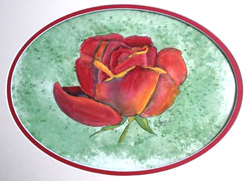 2. CHRYSLER IMPERIAL


Teacher: Joyce Kostelak
Size: 11x15
16x20 with the oval mat
Medium: Watercolor

DASF founding member, Joyce, is our "Queen-of-Roses." Having a love affair with this flower that represents love and appreciation since she was presented with one by husband Ed many years ago, she keeps the love alive now by painting this beautiful flower. Learn blending, shading, and a sea sponge background as you create this Chrysler Imperial rose that becomes more fragrant with each of your brush strokes.



---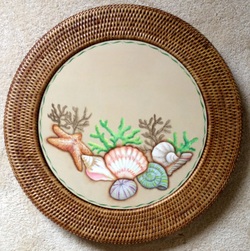 3. SANIBEL MEMORIES


Teacher: Suzanne Mikulka, CDA
Size: 7x12 design size
Medium: Acrylic

Shell collecting and the "Sanibel-Stoop" is an important part of the history of southwest Florida. Suzanne, a Certified Decorative Artist, is both a skilled teacher and painter of acrylics. She recommends this tray surface or enhancing the face of an oversized clock.



---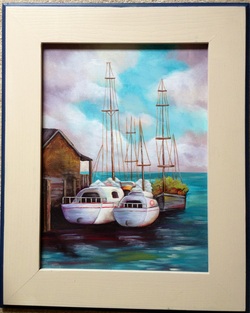 4. BOATS IN THE HARBOR


Teacher: Suzanne Mikulka, CDA
Size: 12x16 / framed size: 17x21
Medium: Acrylic

Learn to get an oil painted look with this lovely Diane Trierweiler harbor scene that uses a texturize paste. Suzanne has teaching tips and techniques that will ensure your success.

---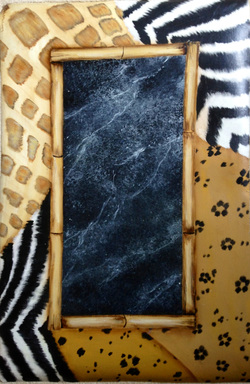 5. FAUX ANIMAL FLOORCLOTH


Teacher: Judith MacLaren
Size: 2-feet x 3-feet
Medium: Acrylic

Bamboo, Zebra, Leopard and Cheetah plus Black Marble painted on linoleum easily purchased at Lowes or Home Depot. Judy loves watercolor but is just as expert at teaching acrylics. This is art you can walk on!

---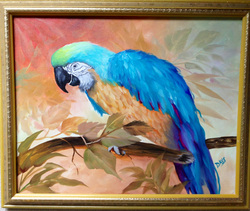 6. BLUE AND GOLD MACAW


Teacher: Diane Davis, JCAT
Size: 16x20
Medium: Oil

Learn the beauty of oil painting with this Gary Jenkins design on an impressive sized canvas. Diane is a Jenkins Certified Art Teacher and will have a wealth of knowledge to share.

---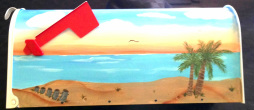 7. TROPICAL MAILBOX


Teacher: Karen Close
Size: Standard MailBox
Medium: Acrylic

Add "Curb Appeal" to your property with this very tropical mailbox. Karen is an experienced teacher known at DASF for her fun programs. You won't need to put the flag up to bring your friend's and neighbor's attention to this lovely addition!


---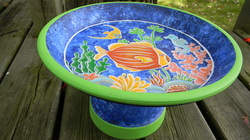 8. FISHY BIRDBATH


Teacher: Jackie Marth
Size: Small Birdbath
Medium: Acrylic

This original design birdbath is a colorful welcome to your fine feathered friends or a gift for a human friend. Jackie is an experienced teacher and has taught many of her original designs to sell out seminars.

---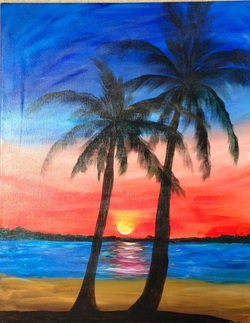 9. SUNSET AT THE BEACH


Teacher: Gerri Zoppa
Size: 16x20
Medium: Acrylic

A scintillating and seductive scene designed and painted by Gerri shows a truly spectacular sunset looking out from Sanibel Beach through the swaying palms.



---