April Program
Saturday, April 11, 2015
Meeting at Cypress Lake Presbyterian Church (click for map)

All-Day Paint Program
Palette Knife (Oil)
LAZY DAYS
with Jackie Marth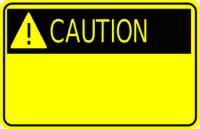 Due to a student artist with a serious allergy to certain painting products, we are asking that you refrain from bringing these with you into the classroom.
Turpinoid Natural by Martin Weber
Any Krylon product
---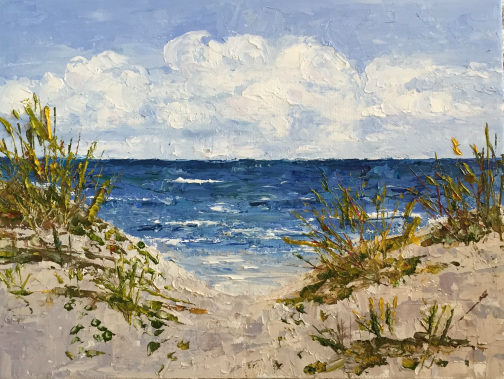 Be Brave! Painting with a knife is a bit like putting butter or jam on bread and produces quite a different result to a brush.

Work produced with a palette knife or painting knife, as it is also called, will be textured. You can sweep on areas of flat color and also produce tiny shapes.

Jackie Marth, our teacher, has chosen this lovely scene to introduce you to painting with a palette knife.

It will be so exciting to see the results as we venturing into this style of painting for the very first time. It is a great way to celebrate those "Lazy Days" you have spent languishing at the beach. . .

DASF appreciates its members! ALL members who paint with the ALL DAY PAINT program will receive a FREE 9x12 canvas and a pizza lunch.

Help grow your chapter. Bring a guest. GUESTS ARE ALWAYS WELCOME!


---
SUPPLY FEES:
Pattern/Photo $2.00
Palette $3.00
All items total $5.00. Please try to bring correct currency so we don't have to make a lot of change
SURFACE:
9x12 canvas (canvas is easier than canvas board when painting with a palette knife_
PALETTE:Jackie uses Daler-Rowney Georgian Oil Paints. They are creamy and easier to move around than some other brands. If you wish to bring your own paints the follow are the colors we will be using:
Cadmium Yellow Medium
Red
Sap Green
Alizarin Crimson
Cobalt Blue
White
BRUSHES:
Bristle Brushes - optional - you really shouldn't need them
#3 Palette Knife - see photo below; Do not use a plastic knife, they are not as flexible. If you have one, bring a 1-1/4 diamond painting knife. This is a small diamond shaped knife for finishing touches
Plastic (or other) Knife to mix paints
SUPPLIES:
Roll of Paper Towels
Palette - Please bring a large (at least 12x16) palette. This can be palette paper in a pad or cardboard covered with freezer wrap. We will be mixing paints, so the larger, the better!
Easel - a table easel will work fine
Rubber Gloves - Jackie always uses disposable rubber gloves when using palette knives
Plastic Bag for trash - Jackie says, "Believe me, you'll need this!"
NO solvents - clean your palette knife with paper towels. Jackie will bring Baby Oil for other cleaning.

April Meeting Photos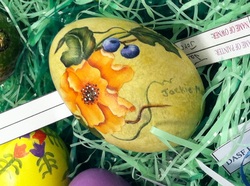 PAINTED EGG EXCHANGE
Bring one - Get one!
Join the fun of the DASF tradition of exchanging the
beautiful wood or paper mache egg you have painted for one another chapter member has painted and hidden from view by placing in a small gift bag or wrapping it up.
LOOK AT ALL THE PRETTY PAINTED EGGS BROUGHT FOR THE EXCHANGE.
---