October Program
Saturday, October 13, 2012

Halloween Bowl
with Suzanne Mikulka, CDA



Student Artist highly allergic!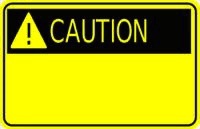 Due to a student artist with a serious allergy to certain painting products, we are asking that you refrain from bringing these with you into the classroom.
Turpinoid Natural by Martin Weber
Any Krylon product
---
Acrylic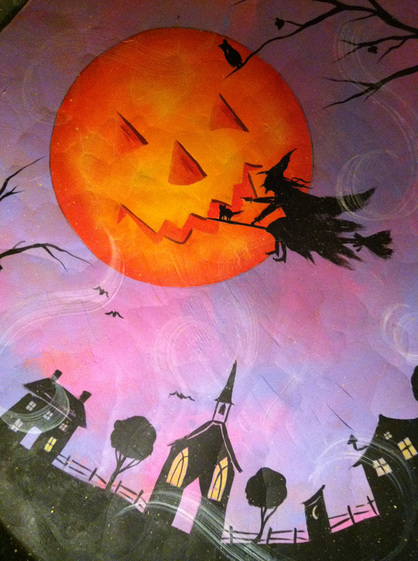 A great place to keep the Halloween treats for the tricksters who come to your door, this bowl shows a lot of motion. You can almost feel the fall winds blowing.

Another surface idea would to apply this design to a canvas floor cloth.


Surfaces can be ANY size because you will freehand much of the design, but the larger the piece, the better. Suzanne likes a large clay saucer - perfect for holding goodies!!

Suzanne Mikulka will teach this project.

GUESTS ARE WELCOME!
---
SUPPLY FEES:
Fee $2.00

Fee includes: Pattern/Photos

Please try to bring correct currency so we don't have to make change

DIRECTIONS:
This program is appropriate for all level painters including beginners
Any round surface approximately 12-inches in diameter will do
Suggestions: Publix wood bowl ...(prep with a sealer, e.g. Kilz) OR a large Terra Cotta saucer (12-14 inches in diameter) ...(prep terra cotta piece with any sealer - just makes it easier to paint on)
PLEASE, base your surface in Dark blue or black. Bring a round object for the moon tracing such as a CD
BRUSHES:
Large Brush (to base the multi-color sky would be good)
a round and liner
RAKE (used to make the ghostly swirls)
Bring your favorites
PALETTE:
Deep Midnight Blue (or any dark blue)
Diox Purple (or any dark purple)
Vivid Violet (OR Magenta OR Fuchsia)
Cadmium Orange
Pumpkin
Yellow
Black
White
SUPPLIES:
Standard painting supplies
Something ROUND to trace for the moon (Suz used a CD, but a margarine lid, etc. can work, too)