October Program
Saturday, October 12, 2019
Meeting at Cape Coral Art League (click for map)

Acrylic
SEAS-THE-DAY

with Suzanne Mikulka, CDA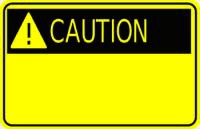 Due to a student artist with a serious allergy to certain painting products, we are asking that you refrain from bringing these with you into the classroom.
Turpinoid Natural by Martin Weber
Any Krylon product
---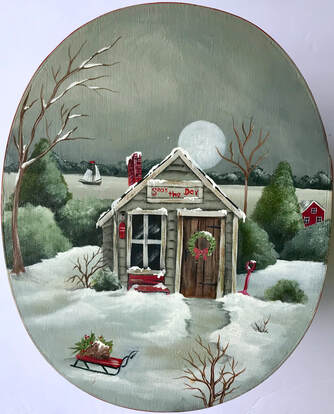 Seas-the-Day

Feel the snowflakes falling on your eyelashes as you paint this Winter landscape featuring Holiday Details! Originally painted on a beautiful bentwood box, the Club will be providing an 8x10 canvas for you to learn on. BUT - maybe you would consider bringing your own surface. Perhaps a bentwood box. OR maybe a small table from the antique store or fleamarket. This could be the one special piece you donate to the Silent Auction or you create for a special person. Maybe that special person is you!

GROW YOUR CHAPTER …bring a guest. Guests are always welcome!


---
---
***OCTOBER*** INSTRUCTION PACKET and Canvas AVAILABLE
at September Meeting for $5


Base your surface piece with Slate gray and have line drawing on
BEFORE
you come for the October class.

This will allow more time to paint. SUPPLY FEES:
Instruction Packet $5.00
Palette $2.00
TOTAL $7.00 ...Please try to bring correct currency so we don't have to make a lot of change
SURFACE:
PROVIDED . . .
8x10-inch stretched canvas
FREE: This program includes a FREE 8x10 CANVAS. Canvases are free for DASF members participating in the program. Canvases are available to non-members for $2.00.
Bring your own surface to make the project even more fun…
SURFACE PREPARATION:
Wood surfaces, if you choose to bring your own, should be sealed and sanded prior to the class
Canvas surfaces require no prep, but you can gesso the canvas before hand - if you choose
PALETTE: (DecoArt Americana)
Black
Black Green
Bleached Sand
Dark Chocolate
Grey Sky
Heritage Brick
Plantation Pine
Sable Brown
Slate Gray
Soft Black
White
Students may substitute any color they feel may work

BRUSHES:
Regular Brushes, especially the following…

Good Liner

Dry Brush

BAD Brush (for bushes)

SUPPLIES:
Ruler

Dark Graphite

Usual Supplies