February Program
Saturday, February 13, 2016
Meeting at Cape Coral Art League (click for map)

SPECIAL!! …MEMBER APPRECIATION MEETING
Acrylic
AFTER THE STORM
with Jackie Marth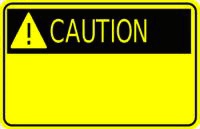 Due to a student artist with a serious allergy to certain painting products, we are asking that you refrain from bringing these with you into the classroom.
Turpinoid Natural by Martin Weber
Any Krylon product
---
Cape Florida Lighthouse
has protected boaters from treacherous reefs on and off for almost two hundred years. Visitors today have amazing views of Biscayne Bay.
Join Jackie as she teaches this acrylic on canvas depiction of the Cape Florida Lighthouse.
Painting from a photograph can be a challenge when there is no set of instructions or palette of colors provided. Jackie has done the homework for you and will guide painters to create this most pleasing scene.
GROW YOUR CHAPTER …bring a guest. Guests are always welcome!
---
SUPPLY FEES:
Pattern/Photo $3.00
Palette $2.00
All items total $5.00. Please try to bring correct currency so we don't have to make a lot of change
SURFACE:PALETTE: DecoArt Americana Paints
White
Winter Blue
Uniform Blue
Sapphire Blue
Terra Coral
Coral Shell
Golden Straw
Camel
Raw Sienna
Burnt Sienna
Evergreen
Hauser Medium Green
Citron
Burnt Umber
Black
BRUSHES:
1" Flat
3/8" Angle
#0 Liner
10/0 Liner
#5 Round
#6 Filbert
Bristle Blending Brush (Scruffy) …for painting clouds
OTHER favorite brush you enjoy using
SUPPLIES:
Water Container
Tracing Paper
Transfer Paper
Palette Paper
Paper Towels
Pencil
Eraser
Blue Tape
Scissors
Ruler
Palette
Easel