Friday, October 21, 2011
9am - 3pm


"SNOWMEN GANG" with Karen Close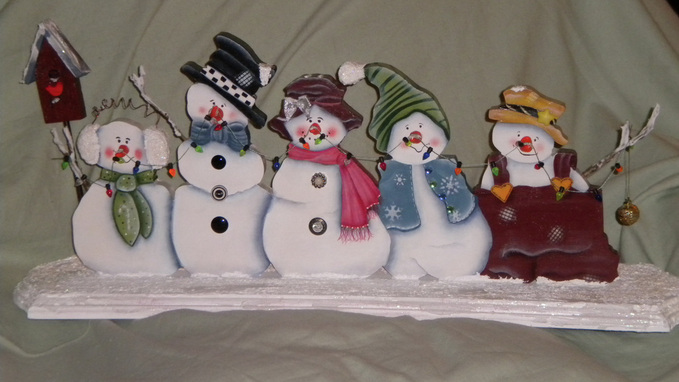 Come paint these adorable snowmen designed by Karen Wood and taught by Karen Close.
They are complete with tiny embellishments including holiday tree lights, real buttons, and little carrot noses. It will be held at the Sportsman's Club in Cape Coral.
Karen's seminars are always a treat as she makes it fun for everyone. It is guaranteed that it will get you in the spirit for the holiday season whether you paint this wooden surface for yourself or for a gift.
Price:
..
PAYABLE TO "DASF"
$30 (seminar)
...includes pattern and instructions
Surface

(required)

:
...
PAYABLE TO "KAREN CLOSE"
$15 (surface) ...includes Wood surface, Base, and Embellishments
Prep Instructions & Pallete to follow when surface is received
Lunch:
Brown Bag
Supplies:
Paper Towels
Transfer Paper
Usual Supplies
Brushes ...1/2" flat, #4 round, #10/0 liner, etc.