March Program
Saturday, March 14, 2015
Meeting at Cape Coral Art League (click for map)

Pouring Method (Watercolor)
SILLY FLAMINGOES
with Judy MacLaren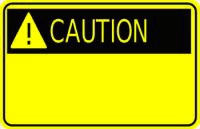 Due to a student artist with a serious allergy to certain painting products, we are asking that you refrain from bringing these with you into the classroom.
Turpinoid Natural by Martin Weber
Any Krylon product
---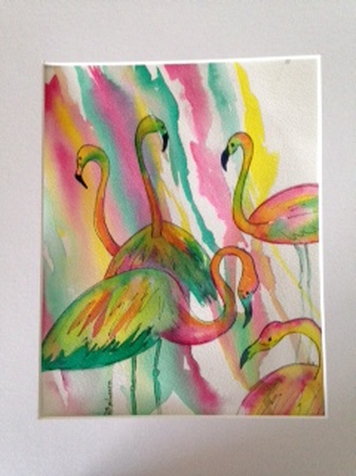 Watercolorist Judith MacLaren presents this very tropical grouping of flamingoes that are bright and colorful with all the colors of Florida.

For those who think they cannot do watercolor, this POURING METHOD will prove that watercolors that run can make for one beautiful picture.


"Lots of fun!!" are the words that Judy uses to describe this pouring method of painting. Come join the fun and bring along a friend.


Keep the 'momentum' going . . . Help grow your chapter. Bring a guest. GUESTS ARE ALWAYS WELCOME!

---
SUPPLY FEES:
Palette $3.00
Paper $3.00 (Arches 140 lb watercolor paper)
All items total $6.00. Please try to bring correct currency so we don't have to make a lot of change
SURFACE:
12x15 Arches 140 lb watercolor paper ONLY
PALETTE:
bright pink
yellow
blue
viridian green
BRUSHES:
Flat or Angle – Judy suggests 1" or 3/4" Flat OR Angle
Large Round – Judy prefers Lowe-Cornell ultra round size #10, series 7020
Regualr Round – #5 OR #6 Round OR whatever you like
SUPPLIES:
Cardboard, to tape paper onto
Masking tape
Paper towels
2 water containers
Paper plate, to use as a mixing palette
Red pen
Old Toothbrush
Sharpie Permanent Marker, Ultra Fine Point
Transfer paper WAX FREE (such as Susan Scheewe)