Frosty Friend / Acrylic Seminar
Snowman Gourd
Saturday, November 17, 2012
with Jackie Marth
$30

Cypress Lake Presbyterian Church
8260 Cypress Lake Drive
Fort Myers, Florida 33919
9am - 3pm


DIRECTIONS:
US 41; turn WEST on Cypress Lake Drive; DRIVE PASS Summerlin Road intersection; PASS Edison Lane; turn RIGHT into shared drive for Cypress Lake Presbyterian/Annunciation Greek Orthodox; the Church and parking lot is to your left

Student Artist highly allergic!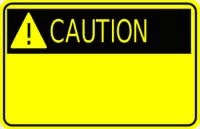 Due to a student artist with a serious allergy to certain painting products, we are asking that you refrain from bringing these with you into the classroom.
Turpinoid Natural by Martin Weber
Any Krylon product
---
Paint a "Frosty-Friend" with Jackie to set the mood for winter. Jackie Marth is an excellent artist and is noted for creating her own designs. Her seminars are always sell-outs, so get your seat early. Seating will be limited.

Once again, she brings us the decorative art form that takes a common gourd and turns it into a work of art. Gourds come in a vast array of shapes. The gourds brought in from North Florida for this painting program are known as kettle gourds. Jackie hand-selects each gourd to ensure a successful seminar experience. Seminar participants are required to purchase one of these hand-selected gourds.




Click Here for the registration form to enclose with your check made payable to "DASF"
Mail your completed form and check to…Madonna Williams9469 Gladiolus Preserve CircleFort Myers, FL 33908-9712THERE IS A WAITING LIST AS THIS SEMINAR IS FULL!(contact Madonna if you want to be added to the list)

SUPPLY FEE
$10 for gourd (required); separate check payable to Jackie Marth
You will need to have your gourd ahead of time so you can prep it for the seminar
SEE "SURFACE PREPARATION" BELOW
BRUSHES
1" Flat OR 1" Sponge brush (base coating)
1/2" Angle
3/8" Angle
#6 Filbert
#4 Round OR #5 Round
#0 Liner
#10/0 Liner
Round Stiff Bristle Blender (dry brushing)
Stylus
PALLETTE
All paints are Deco Art Americana unless noted otherwise as Delta Ceramcoat (D).
PLEASE, bring any of these paints you have.
Jackie will have a couple of bottles of each color for extras.
Black (D)
White (D)
Winter Blue
Baby Blue
Paynes Gray
Santa Red
Deep Burgundy
Evergreen
Hauser Medium Green
Celery Green
Citron
Soft Sage
Christmas Green (D)
Cadmium Orange
Burnt Sienna
Burnt Umber
Camel
Dark Plum
OTHER SUPPLIES
Tracing Paper
Black AND White Transfer Paper
Palette Paper
Wet Palette
Water Container
Pencil
White Vinyl Eraser
Paper Towels
Blue Watercolor Pencil
White Charcoal Pencil
Masking Tape
Sea Sponge
SURFACE PREPARATION
The gourds you have gotten have already been cleaned. Gourds are all different and may have some surface irregularities such as small holes or indentations. Any such blemishes may be filled with wood filler and sanded before base coating the gourd. Keep in mind that is it the irregularity of shape and surface that makes each gourd distinct and interesting.
You do not need to seal your gourd. You may apply paint directly to the surface. Pour out a good size puddle of White. Add a little Black to make a medium value gray. To this mix add a few drops of Winter Blue. Use just enough to give the mix a very slight blue tint. Basecoat your gourd with this color. When the gourd is dry, add more White to the mix to get a lighter value. Sponge the gourd with this lighter mix allowing some of the basecoat color to show through. For a final layer, sponge the gourd with pure White, again allowing some of the previous colors to show through. When you are satisfied with the results, allow the gourd to dry thoroughly.
NOTE: Please have your gourd base coated and sponged prior to class.