April Program
Saturday, April 9, 2016
Meeting at Cape Coral Art League (click for map)

Acrylic
WELCOME KEY
with Suzanne Mikulka, CDA
Notice this is a longer program. You will be enjoying a membership appreciation luncheon of pizza, salad, and beverages. Brown bag lunches are NOT needed for this monthly meeting.
​
​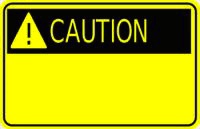 Due to a student artist with a serious allergy to certain painting products, we are asking that you refrain from bringing these with you into the classroom.
Turpinoid Natural by Martin Weber
Any Krylon product
---

This
Welcome Key,
while most appropriate by your entry, is small enough that you can tuck it pretty much any where. It is a multimedia project based on the texture that will be added to the shaft of the key.
Do you wish that it was larger so that it will make a real statement adorning your front door? Well that is possible, too. The 'Welcome Key' will be available in two sizes, …small and large.
The Welcome Key can also be painted on a canvas or other surface of appropriate size.
A key skill taught in this Key lesson will be key to your future painting success. Learn to do the 'float' or the 'side-load' like an expert. Suzanne is a wizard at teaching this technique.
GROW YOUR CHAPTER …bring a guest. Guests are always welcome!
---
SUPPLY FEES:
Ordered by Suzanne from Creative Arts, you may choose the
SMALL Size
(19-inches/$9) -
OR-
the
LARGE Size
(28-inches/$15) -
OR-
paint on
Something Else
(be aware of the size of the 2-patterns available)
Pattern/Photo $2.00
Palette $2.00
All items total $4.00 Please try to bring correct currency so we don't have to make a lot of change.

Total cost will depend on the surface you choose - Sm for $9 or Lrg for $15.
SURFACE:
see above to chose the surface you want to use
HOME PREP:LUNCH:
This may be a longer program so consider bringing your lunch
PALETTE (Palette is available for $2):
Black
White
Hauser Green Light
Hauser Green Medium
Hauser Green Dark
Calypso Blue
Bahama Blue
Primary Red
Antique Maroon
Terra Coral
Antique Gold
Cadmium Yellow
Honey Brown
Forest Green
Straw
Napa Red
Burnt Sienna
BRUSHES:
F

avorite brushes you enjoy using
SUPPLIES:
Regular painting supplies
Bring any checkerboard stencils you have so we can share