Fun at the Beach
Watercolor Seminar
by Judith MacLaren
Saturday, March 17, 2012

COST: $30.00
Sportsman's Club/Am Legion
Cape Coral, FL
9am - 3pm
Student Artist highly allergic!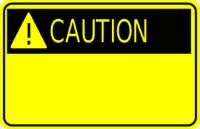 Due to a student artist with a serious allergy to certain painting products, we are asking that you refrain from bringing these with you into the classroom.
Turpinoid Natural by Martin Weber
Any Krylon product
---
Judith MacLaren, a certified watercolor teacher, has studied with many well known teachers. Popular and ever in demand, she teaches from North Fort Myers to Naples at various country clubs.
Her theme is "Watercolor Made Easy." All classes are instructed as you go, so your end result is a wonderful painting of which you may be proud. Anyone can do it!



Click Here for the registration form to enclose with your check made payable to "DASF"
Mail your completed form and check to…Jackie Marth
5410 Park Rd #1
Fort Myers, FL 33908


Fun at the Beach
Southwest Florida is home to some of the most beautiful beaches in the world. Our local Bowman's Beach was just rated as #1. Imagine the sand in your sandals and the sun on your back as the tropical breezes stir the air. The sounds of the Gulf fill your ears.

Come and enjoy painting two paintings that fit in with the Florida décor! These 2 paintings are both 9x12 and will fit into an 11x14 mat and frame.

SUPPLY FEES:
$3, packette ONLY ...(no sharing of packet); and you supply your own paints
$5, includes packette AND palette (American Journey Professional Paint)
supply your own surface or you can purchase the paper from Judith
make Supply Fee check payable to Judith MacLaren (Supply Fees and Surface Fees may be paid in cash at the seminar or combined on one check)
DIRECTIONS:
This seminar is appropriate for beginning to intermediate painters and even the advanced can learn when they paint with Judy

SURFACE:
watercolor paper, 140 lb Arches Cold Press

ONLY

, if you supply your own

$4, includes two (2) 9x12 sheets of Arches 140 lb cold press watercolor paper, may be purchased from Judith

cash or make check payable to Judith MacLaren
PALETTE:
Hooker's Green

Cadmium Yellow or Indian Yellow
Ultramarine Blue or any Dark Blue
Cadmium Red
Alizarin Crimson
SUPPLIES:
masking fluid
masking tape
cardboard, about 11x14
2-water containers
paper towel
wax-free transfer paper (Susan Sheewe is what Judy uses)
table salt
BRUSHES:
2 round brushes ( Judy recommends Loew-Cornell series 7020 size 10 for one of the round brushes)

3/4" flat or angle brush