May Program
Saturday, May 10, 2014
Meeting at Cape Coral Art League (
click for map
)

MoonLIt Tree (Acrylic)
with Martha Stevenson



Student artist highly allergic!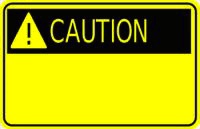 Due to a student artist with a serious allergy to certain painting products, we are asking that you refrain from bringing these with you into the classroom.
Turpinoid Natural by Martin Weber
Any Krylon product
---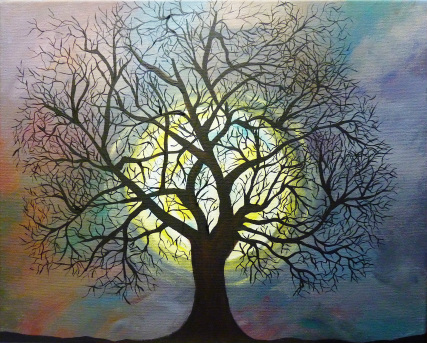 A creative ability and a desire to learn has changed beginning painter Martha Stevenson into a fine artist and a teacher! This month she shares with DASF painters one of a series of trees she has not only created and painted but also sold on the Internet...


Expand your painting world. Come and learn her techniques as she shares both techniques and enthusiasm. Venture into the world of fine art as you paint free of a pattern. You will probably want to share the fun and bring a guest with you. Guests are always welcome!

NOTE: Martha is offering a second option to this color palette that includes white, phthalocyanine blue, and quadracridone magenta, then cadmium light yellow and black. Some red is optional. A PHOTO of OPTION 2 can be seen below.
---
SUPPLY FEES:
Pattern/Photo $2.00

Palette $3.00 will include the acrylics listed below, if you choose not to bring your own paints
All items total of $5.00. Please try to bring correct currency so we don't have to make a lot of change
DIRECTIONS:
This tree allows even the beginning painter to learn to do creative backgrounds and enjoy meditative brush strokes while painting on all the finer branches.
SURFACE:
16 x 20" canvas
PRIOR PREPARATION: please pre-gesso the canvas before class with white gesso
PALETTE:
A couple shades of Blue
A light and a dark brown
Black
White
Yellow
Purple (optional)
Orange (optional)
BRUSHES: (Optional/not required: You may want to bring some long handled brushes to work on the easel. Martha uses both long and short handles)
2" brush for background (you can use a 1", but the 2" brush that painters use when house painting is the best)
Round brush – 4 and 10
Liner brush 0 and 2
10/0 liner
#10 natural bristle brush (used to scratch in some haze, so anything that will work if fine)
SUPPLIES:
Water container
Apron
Easel
Paper towels
Chalk
Paper plate to make the moon – 8" round object to use to trace on the moon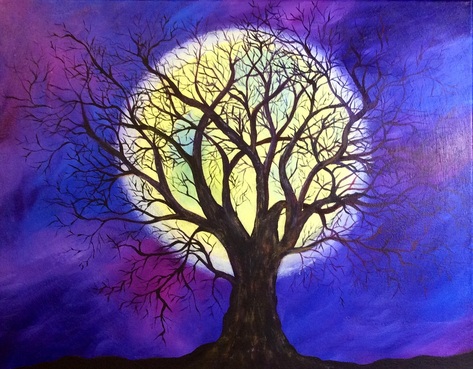 OPTION 2:
Martha is offering this second option to the color palette shown above for the MoonLit Tree that includes


white
phthalocyanine blue
quadracridone magenta
cadmium light yellow
black
red (optional)

---