September Program
Saturday, September 13 2014
Meeting at Cape Coral Art League (
click for map
)


Mr Whooo (Watercolor)
with Joyce Kostelak
Student artist highly allergic!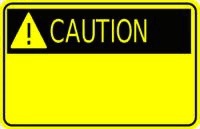 Due to a student artist with a serious allergy to certain painting products, we are asking that you refrain from bringing these with you into the classroom.
Turpinoid Natural by Martin Weber
Any Krylon product
---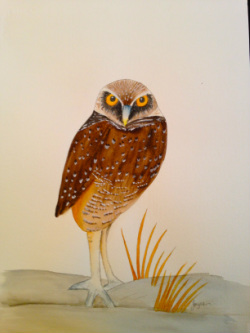 Burrowing Owls are interesting pint sized birds found locally in Cape Coral. The male, often found "Standing Watch" outside the burrow, may be lighter in color than the female. He gets sun-bleached!


Our teacher, Joyce Kostelak, is an interesting person, too! Back in the days of yore before women were much allowed out of the kitchen, she was a newspaper editor and commanded the respect of all who worked under her. She is also a founding member of DASF and has worked steadfastly bringing us to where we are today.


Proving that decorative painting enhances our golden years, Joyce can be found at the SDP National Convention each and every year. Plan to join her in 2015...


Bring a guest to a meeting. We promise to make them welcome!


---
SUPPLY FEES:
Pattern/Photo $2.00
Palette $2.50 will include the watercolors listed below, if you choose to purchase the palette
Surface $1.50 11x15 Arches Cold Pressed Watercolor Paper
All items total of $6.00. Please try to bring correct currency so we don't have to make a lot of change
DIRECTIONS:
This beautiful watercolor painting is appropriate for painters of all levels. NO PREP IS REQUIRED
SURFACE:
1/4-sheet; ONLY 140# Arches cold pressed watercolor paper (11x15)
16x20 FoamCore or other support board
PALETTE (preferred brand -
Grumbacher);
Cadmium Yellow Pale
Raw Sienna
Burnt Umber
Paynes Grey
Opaque White (Windsor Newton)
BRUSHES:
Size 2: filbert

Size 4; round
Size 5/0 liner
1/4" filbert comb
1/4-inch angle
1/2-inch angle
SUPPLIES:
graphite transfer paper
stylus
masking tape
paper towels
large flat watercolor palette
micron Pigma permanent black ink pen; Size .01