Palette Knife Painting
Acrylic
Saturday, November 19, 20169am - 3pm
Cape Coral Art League (click for map)
Using Palette/Painting Knives …with Jackie Marth
​
Here is your chance to try painting knives and create a lovely hibiscus, the symbol of tropical living in Southwest Florida!

Palette knife painting often uses oils but Jackie has developed this design just for you with acrylics. This will help you avoid purchasing oil paints and dealing with the odors and slow dry time that is associated with oil paints.

Come enjoy this all-day seminar at the Art League.
---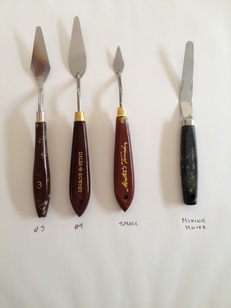 ​Cost: $30 DASF or NDA members / $40 non-membersPalette:
Tube Acrylic Paint (Liquitex, Winsor Newton, Grumbacher, etc) Student grade is fine.
Palette will be available for $5
White
Cadmium Red Medium
Cadmium Yellow Medium
Sap Green
Alizarin Crimson
Cobalt Blue

Painting Knives:Knives must be metal with wood handles. Plastic painting knives are not flexible enough to use for this painting. Most craft stores carry painting knives. Dale Rowney is okay and Master Touch carried by Hobby Lobby is also good. Make sure the knife is flexible. See PHOTO of painting knives.
Size 3 or 4
Any small knife
Mixing knife (may be plastic or metal)
Bring any other knives you may have
Brushes:Surface:Other supplies
:
12" x 16' Pad of Palette Paper or a 12" x 16" piece of cardboard covered in freezer paper. (Bring extra freezer paper). DO NOT bring anything smaller than this for a palette!
Roll of Paper Towels
Plastic bag for trash
Container for water
Easel
Tracing Paper
Black Transfer Paper
Masking Tape
Pencil/pen
*Note: No surface preparation is necessary prior to seminar.
---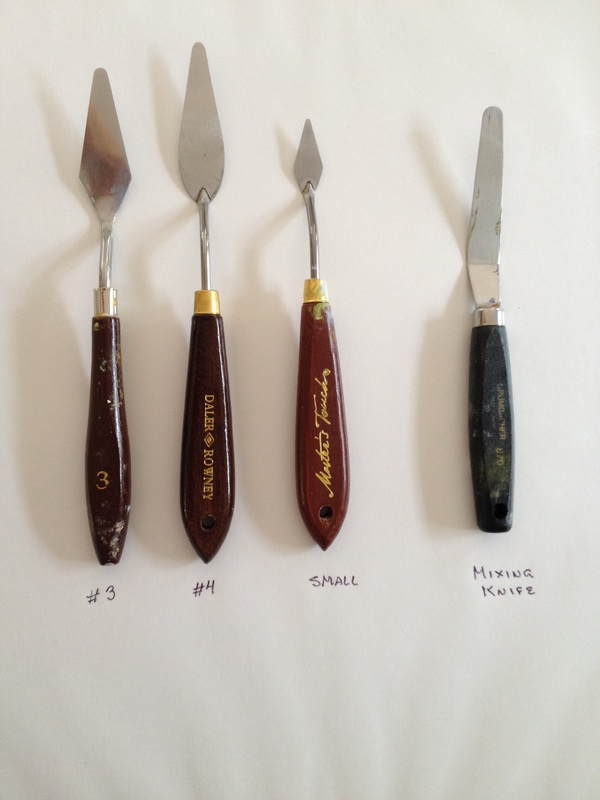 ​Seminar Seats Seminar sign-up is by mail (checks payable to DASF) Please include the seminar receipt you have filled in with your contact information. Note 1/2 down deposit required and the remainder 30 days prior. There is a "NO-refund" policy.Click Here for the registration form to enclose with your check made payable to "DASF"
Mail your completed form and check to…Madonna Williams9469 Gladiolus Preserve CircleFort Myers, FL 33908