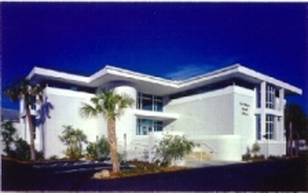 The Fort Myers Beach Library displays the work of DASF artists on their walls and in their showcases. Watch for schedulaed Learn-to-Paint classes.
Library Displays
DASF cooperates with Lee County Libraries to display our art. Here, a show case at the Fort Myers Beach Library is filled with various media and objects of decorative arts for a period of a month while members teach library classes and leave brochures describing our craft. The community finds visual delight and has an opportunity to try a new hobby while the library draws more people to their resources.

---
Murals for the Walls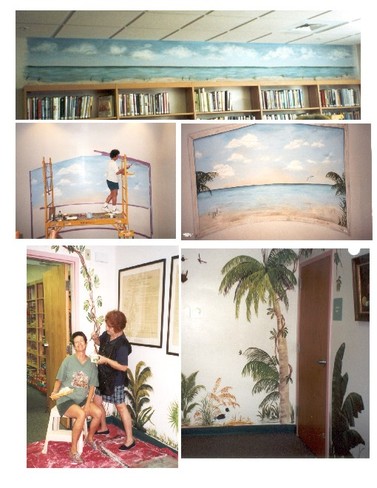 Members of DASF worked on murals at the Fort Myers Beach Library located on Estero Blvd in Fort Myers Beach. Looking for community organizations to participate in the beautification of the blank library walls, the director found the Decorative Artists of Southwest Florida. And what could be more appropriate for a location so close to the Gulf of Mexico than a "Florida" style mural?


The big blank wall seen as one walks down the stairs from the second floor now looks like a window looking out onto the Gulf. Over the book stacks and in the conference room are more examples of the handiwork of the 20 Chapter members who changed the blank and ordinary into the spectacular! Home Depot donated paint to help make this project possible.
---