June Program
Saturday, June 14, 2014
Meeting at Cape Coral Art League (
click for map
)

Butterfly Box (Acrylic)
with Suzanne Mikulka, CDA


Student artist highly allergic!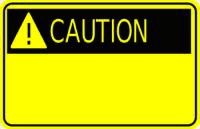 Due to a student artist with a serious allergy to certain painting products, we are asking that you refrain from bringing these with you into the classroom.
Turpinoid Natural by Martin Weber
Any Krylon product
---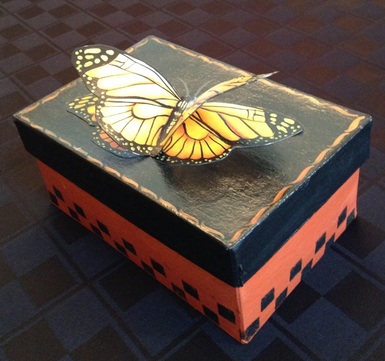 Have you every painted in 3-dimensions?
You may have used acrylic colors before to create a canvas painting or to decorate a surface, but in this project you will create a box that will host a 3-dimensioal butterfly on the lid!

Our "watercolor-resistent" members will love the new way Suzanne will use watercolor paper - but with NO watercolor! Everything will be done with regular acrylic paint... Acrylics are so versatile and this acrylic project is amazing.

Suzanne Mikulka, CDA is amazing, too. She has a way of making projects fun and helping you to paint better than you ever thought you could.

Share this cool project with your friends and guests. BRING A GUEST to the meeting. GUESTS ARE ALWAYS WELCOME Snowbirds are missing out on one bodacious project!


BYOB:
This month only, our hospitality chairs are out of town. PLEASE bring your own ***BYOB*** We will have snacks but bring your beverage/paper plate/napkins
Thanks for Understanding!


NEW! Join the Paint Station to basecoat memory boxes during social time. Paint and brushes will be supplied. Anybody can help make memory boxes.



---
SUPPLY FEES:
Pattern/Photo $2.00 (includes watercolor paper)
Palette $2.00
Both items total $4.00. Please try to bring correct currency so we don't have to make a lot of change
DIRECTIONS:
Basecoat the lid of the box in black acrylic paint
SURFACE:
small box, able to support a 4 x 2 design (Suzanne used a 4 x 6 paper måché box, but any size will work)
PALETTE:
Cadmium Yellow
Pumpkin
Cadmium Orange
Black
Burnt Orange
White
BRUSHES:
1/2-inch angle
#5 round
liner
SUPPLIES:
regular painting supplies
scissors
water-based varnish (such as Americana DuraClear)
palette paper, 3-sheets OR plates
glue