January Program
Saturday, January 14, 2017
Meeting at Cape Coral Art League (click for map)

Acrylic
CITRUS DUO
with Suzanne Mikulka, CDA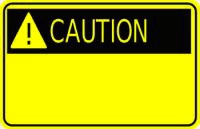 Due to a student artist with a serious allergy to certain painting products, we are asking that you refrain from bringing these with you into the classroom.
Turpinoid Natural by Martin Weber
Any Krylon product
---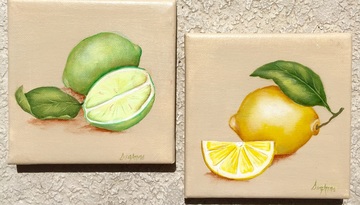 DASF welcomes snowbirds back to the Citrus Capital with this lovely pair of citrus paintings.
Learn how to use light and dark color to create shape. It may be a flat but these two fruits look like you could just pluck them off the canvas.
Suzanne will teach this pair on small canvases so it's easy to find a place to tuck them on your wall. But if you prefer to paint them on a tray, a recipe box, cutting boards or kitchen clock or even a small table you can create your own unique treasure. Be creative!
Anyone for Key Lime pie?
GROW YOUR CHAPTER …bring a guest. Guests are always welcome!
---
SUPPLY FEES:
Pattern/Photo $2.00 (will include lemon, lime and a bonus orange patterns)
Palette $2.00 Basecoat your canvas BEFORE coming to the meeting
All items total $4.00 Please try to bring correct currency so we don't have to make a lot of change
SURFACE:
5x5-inch pair of canvases
SURFACE PREPARATION:
basecoat canvas in a soft beige (Suz used Folk Art Linen) OR a color that works with your own decor. Suggest bringing some of the basecoat color with you in case needed to cover painting errors!
PALETTE:
Delta Americana Paint colors as listed below . . .
Antique Gold
Cadmium Yellow
Lemon Yellow
White
Raw Sienna
Burnt Sienna
Hauser Dark, Hauser Medium, and Hauser Light Greens
Lemonade
Festive Green
Optional -Burnt Orange, Cadmium Orange, Orange Twist)
BRUSHES:
SUPPLIES:
Standard Supplies including transfer paper