How to Stencil
Acrylic
Saturday, October 22, 2016 ....full
Saturday, October 29, 2016 ...OPEN
9am - 12pm




Stencils …with Suzanne Mikulka, CDA
​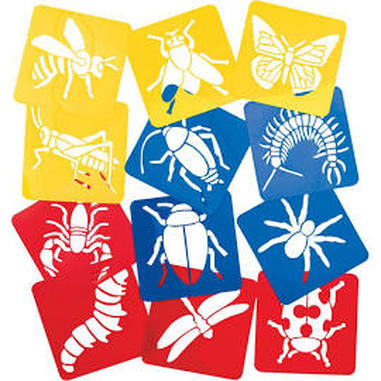 This mini-seminar is one of the Lunch-and-Brush Seminars​ that have become so popular with our decorative artists. Come learn a new skill painting with a great local teacher from 9am till noon.

The painting class is restricted to just 10-students so you will get plenty of attention. Lunch on your own follows the painting session with the teacher and group gathering at the Wheel House​ to enjoy ordering from the menu. What a great opportunity to renew friendships or make new painting friends.

The focus of this seminar is on how to use stencils. Suzanne will teach how to properly load the brush or other tool used to apply paint. Participants in this seminar will receive a new stencil brush. There will be plenty of stencils to use while you practice your new skills.
---
​Cost: $10 DASF or NDA members / $20 non-membersPalette:
Any acrylic colors you would like to use
Brushes
:
FREE stencil brush (each participant will receive one)
Your favorites
Surface: Supplies:

​Seminar SeatsSeats are limited to 10 for this Lunch-and-Brush Seminar. You will find it a great opportunity to learn a skill that you will use again and again..

DUE TO DEMAND A NEW SECTION IS NOW AVAILABLE ON SATURDAY, OCTOBER 29TH
​ Seminar sign-up is by mail (checks payable to DASF) Please include the seminar receipt you have filled in with your contact information. Note 1/2 down deposit required and the remainder 30 days prior. There is a "NO-refund" policy.Click Here for the registration form to enclose with your check made payable to "DASF"
Mail your completed form and check to…Madonna Williams9469 Gladiolus Preserve CircleFort Myers, FL 33908