August Program
Saturday, August 13, 2011

Boutique Painting for the Winter Luncheon
with Libby Flickinger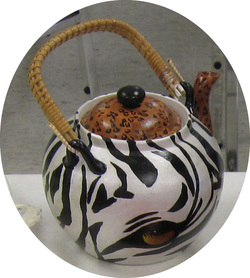 It is that time of the year when DASF brushes start to fly and creative minds go into hyperdrive …we are painting all the neat 'little' things that sell so well at the Winter Luncheon Boutique table. This is our Saturday time dedicated to paint. No tasks of daily living to interfere. No distractions!
The Boutique raises $500 or more to support teaching opportunities for our members, a scholarship for a talented local high school senior, and purchases memory boxes for the hospitals.
Can you guess how many items it takes to raise $500 or more when the items range in price from $1 to $10? Answer: A lot! Please paint several yourself.
If a little schnuffling through your drawers and closets does not turn up anything paintable. then use your coupons to purchase something small from the craft store.

Think $10 and under as you dig through your UFOs and smaller items. Think of what it is that you would want to purchase yourself. Ornaments? Bookmarks? A welcome sign for your Holiday door? Maybe a little box, a candle made special with a painted design or maybe a guest soap? Picture frames, coasters, a recipe card box or a domino turned necklace? Start Thinking, Start Painting, Start your Motors! The race to the holiday season is on...
Supplies:
Thinking Cap of Creativity
Paints
Basic painting supplies
Be Ready for a day of fun
Boutique items are starting to roll in as you can see pictured below. Jenne uses the creative technique learned from Janet Snell to make interesting backgrounds while Karen shows us how to turn trash to useful treasure. Lynne's snowman (or is it a Christmas Tree?) is really original and unique! Thank you to all who are helping...
---