July Program
Saturday, July 14, 2012

Daylily/No Sew Pillow Fabric Paint
PaintinPlaceMatlacha.com
with Judi Revercomb, OSCI
Student Artist highly allergic!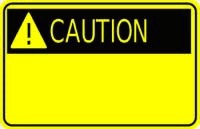 Due to a student artist with a serious allergy to certain painting products, we are asking that you refrain from bringing these with you into the classroom.
Turpinoid Natural by Martin Weber
Any Krylon product
---
Acrylic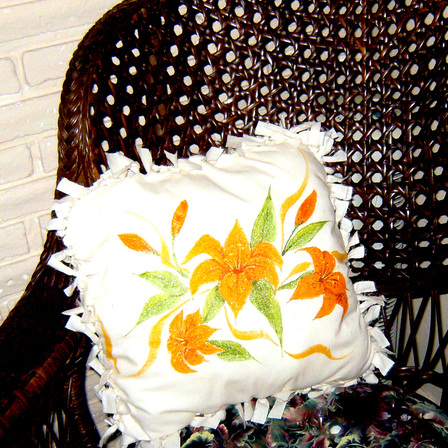 OneStroke painting was developed by Donna Dewberry as a stress-free method of decorative painting. With OneStroke you can easily learn to 'Basecoat, Shade & Highlight'' all in one stroke! Judi Revercomb is certified as a One Stroke Instructor. What a wonderful project. Have you ever before painted a project that was huggable?

Decorative Artists often get their start and inspiration from painting in the one stroke method. If you are a beginner, the success you will have with this method will amaze you. It is a chance for all to kick back and paint without stress. Judi Revercomb will teach this neat project. Everyone has a place for a pillow to freshen up the decor of your room. Maybe your sofa could even use a pillow pair!

GUESTS ARE WELCOME!

---
SUPPLY FEES:
Fabric Squares $2.00 (includes Front and Back fabric squares, 22" X 22" each)
Pattern/Photo $1.00
Palette $2.00 (DecoArt So Soft Paints); CHOICE of palette, either yellows, oranges or red/pink
All items total $5.00. You may purchase the pattern packet only or also add the palette and fabric. Please try to bring correct currency so we don't have to make change.
DIRECTIONS:
This program is appropriate for all level painters including beginners
BRUSHES:
Liner
Medium Small Round
Angle -OR- Flats
Any Favorite Brushes
PALETTE:
DecoArt So Soft Paints
There will be a choice of colors for flowers; yellows, oranges, or red/pink
SUPPLIES:
Pigma Micron Pen, Black #.05
Ruler
Scissors
Regular Painting Supplies