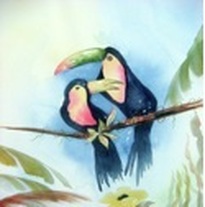 Painters in the toucan class fell in love with the tropical birds. Judy has a great way of guiding the class to add the embellishing leaves without the use of a pattern. The class was all smiles after completing their painting!
---
Bonus: Summer Cottage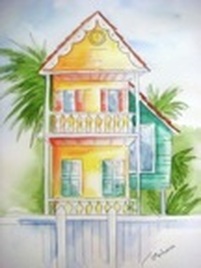 Seminar participants did such a great job that Judy lead them in a bonus watercolor painting of a summer cottage. It was a lot of fun, too. Judy had everyone relaxed and knowing that they can control where the watercolor goes. She changes the medium that intimidates to a medium that even the new artists can master.
---