October Program
Saturday, October 11, 2014
Meeting at Cape Coral Art League (
click for map
)
Rainbow Triptych (Acrylic)
with Suzanne Mikulka, CDA


Student artist highly allergic!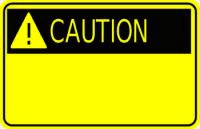 Due to a student artist with a serious allergy to certain painting products, we are asking that you refrain from bringing these with you into the classroom.
Turpinoid Natural by Martin Weber
Any Krylon product
---

Have you ever put a couple of colors together only to have something happen that looked a lot like mud? Learn how to make this beautiful background with the colors of the rainbow. It is all about color blending.
It's guaranteed that yours will be just as beautiful as this picture shows. Suzanne takes the "scary" out of mixing colors. Suzanne Mikulka, CDA is an accomplished artist and a talented teacher. She will help you paint like a pro! The
triptych
is a group of 3 canvases placed side by side. You can display them as shown here or they can be staggered for another interesting look. Change the silhouette design to Florida palms or anything you like.
This design fits on 3-small canvases or 3 wood blocks. The blocks are extra fun because they can be displayed in so many different ways, including stacking.
Share this cool project with your friends and guests.
BRING A GUEST
to the meeting.
GUESTS ARE ALWAYS WELCOME
---
Have you found the new page? Click the button to see the DASF "Wall Art" for foster kids page . . .
SUPPLY FEES:
Pattern/Photo $1.00
Palette $1.00
Wood Blocks $3.00 (set of 3), can be used instead of canvases
All items total $5.00. Please try to bring correct currency so we don't have to make a lot of change
DIRECTIONS:SURFACE: Use 3 small canvases (available at a store) OR 3 small wood blocks (available from Suzanne)
3- 5x5 canvases, available at stores
OR
3- 5x5 wood blocks, available from Suzanne ...(Wood blocks can be lined up or piled for an interesting look. These 5x5 wood blocks will be first available at the September meeting in a set of 3 for $3.00. Individual blocks are priced at $1.00 each)

PALETTE:See the picture above to choose similar colors from your own collection or pay Suzanne $1.00 to provide the palette for you.
GROUP ONE
True Blue
Sapphire
Baby Blue
Bahamas Blue
GROUP TWO
Bahamas Blue

Light Foliage

Lemonade

White

Lemon

Cad Yellow

Antique Gold

GROUP THREE
White

Antique Gold

Pumpkin

Canyon Orange

Orange

Burnt Sienna


BRUSHES:
#8 flat
Script Liner
#4 filbert

SUPPLIES:
Standard Supplies

Black Graphite to transfer design