September Program
Saturday, September 9, 2017
Re-scheduled for Sept 23rd
Meeting at Cape Coral Art League (click for map)

Acrylic
WELCOME LEAVES
design by Suzanne Mikulka, CDA
taught by Karen Close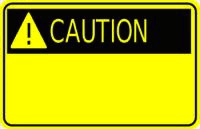 Due to a student artist with a serious allergy to certain painting products, we are asking that you refrain from bringing these with you into the classroom.
Turpinoid Natural by Martin Weber
Any Krylon product
---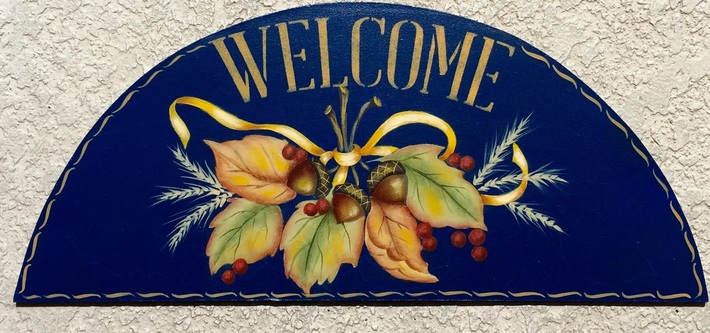 Acorns, wheat, craneberries and fall leaves adorn this decorative item. Use it as a topper, prop it up to layer with other fall items, or otherwise use this fun, fall piece.

It is ripe with painting skills. Learn to paint and turn a leaf. Review how to use stencils. Add strokes around the edges, And just imagine being able to add such beautiful ribbons to your list of painting skills.

Suzanne will help you do all of this and you will complete an excellent, easy to store piece for your home.


GROW YOUR CHAPTER …bring a guest. Guests are always welcome!



SUPPLY FEES:
Pattern/Photo $1.00
Palette $2.00
All items total $3.00 Please try to bring correct currency so we don't have to make a lot of change
SURFACE:
6" x 13" MDF This half circle will be available from Suzanne via pre-order at the June/July/August meetings for $3.50

Other Surface - surface of your choice needs to accommodate the 5x9 design
SURFACE PREPARATION:
Basecoat with any dark blue or, if you prefer, another color that goes with your decor.
PALETTE:
Deep Midnight Blue / OR other background color of your choice
Antique Gold
Heritage Brick
Desert Sand
Raw Sienna
Golden Straw
Buttermilk
Burnt Umber
Reindeer Moss Green
Plantation Pine
Orange Twist
BRUSHES:
Favorites
Good Liner
Angle Brush
Scumblers
SUPPLIES: