April Program
Saturday, April 14, 2012
ALL-DAY PAINT EVENT

Watercolor Painting with Textures
with Judith MacLaren
www.MuralsByJudith.com
Student Artist highly allergic!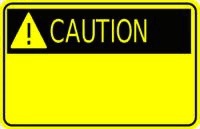 Due to a student artist with a serious allergy to certain painting products, we are asking that you refrain from bringing these with you into the classroom.
Turpinoid Natural by Martin Weber
Any Krylon product
---
Watercolor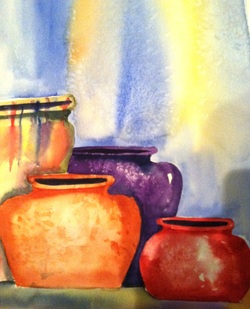 Judith MacLaren, a certified watercolor teacher, has studied with many well known teachers. Popular and ever in demand, she teaches from North Fort Myers to Naples at various country clubs.
Her theme is "Watercolor Made Easy." All classes are instructed as you go, so your end result is a wonderful painting of which you may be proud. Anyone can do it!


You will find this painting is filled with fun techniques that you may not have tried before. Notice that each of the flower pots have different textures to them. Learn to paint watercolor textures.



LUNCH (pizza) will be provided by DASF at this all-day-painting event. Come and enjoy the day with all your painting friends.

GUESTS ARE WELCOME!
---
SUPPLY FEES:
Paper $2.00 (140lb Arches cold press, 1-sheet)
Palette $3.00 (American Journey Professional)
Pattern $2.00
All three items for a total of $7.00. Please try to bring correct currency so we don't have to make a lot of change.
DIRECTIONS:
This is a wonderful way to learn how to use something other than a paintbrush with watercolors. This day will bring a new outlook for watercolors, learning what plastic wrap or salt can do to enhance your painting.

SPECIAL NOTE: Sign-up will be at the March meeting. If you will not attend the March meeting, contact Judith to let her know that you will need supplies. This is necessary so that there will be ample supplies.
CLICK HERE to email Judith; please put "all-day-paint" in the subject line
PALETTE:
Yellow, any
Purple, any
Ultramarine Blue
Indian Red or Burnt Sienna
Hookers Green or Sap Green
BRUSHES:
2 round brushes, one large and one small -5- (Judy recommends Loew-Cornell series 7020 size 10)
3/4" flat or angle brush
PAPER:
ONLY Arches 140lb cold press paper
SUPPLIES:
ADD a HAIR DRYER to your supplies, if you have one
Usual painting supplies
Saran Wrap
Salt, table and margarita or sea salt (2 different salts)
2 water containers
Paper towels
wax-free transfer paper (Susan Sheewe is what Judy uses)

pen
masking tape
cardboard, about 12x18 (to tape watercolor paper on)