January Program
Saturday, January 13, 2018
Meeting at Cape Coral Art League (click for map)

Acrylic
WHIMSICAL SEAHORSE
with Judith MacLaren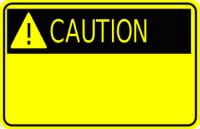 Due to a student artist with a serious allergy to certain painting products, we are asking that you refrain from bringing these with you into the classroom.
Turpinoid Natural by Martin Weber
Any Krylon product

---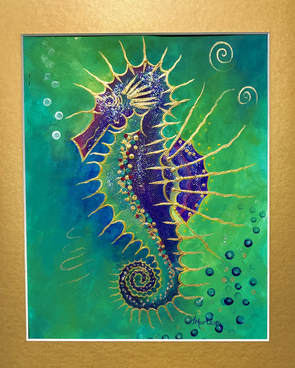 DASF welcomes snowbirds back with this seahorse cutie.

There are 54 species of seahorses in the biological world and the one you create in this program will make number 55!

Judy is a wonderful teacher with a great sense of color and will help you with a bit of flare for the dramatic in this acrylic painting. The colors are luscious but can be adjusted to suit your own decor. This promises to be a fun start to the New Year.

GROW YOUR CHAPTER …bring a guest. Guests are always welcome!



---
SUPPLY FEES:
Pattern/Photo/Paint $7.00
Please try to bring correct currency so we don't have to make a lot of change
SURFACE:
11x14-inch canvas
FREE: This program includes a FREE 11x14 canvas. Canvases are free for DASF members participating in the program; 11" x 14" canvases are available for non-members for $2.00

SURFACE PREPARATION:
PALETTE:
Bright Green
Vibrant Blues
Bright Purple
Bright Yellow
Red Violet
Turquoise
White
Metallics
ANY colors that go well together and go with your decor
BRUSHES:
#5 Round (Medium Round)
Liner, any size
3/4 inch Angle (or 1" Angle)
Rake Brush
SUPPLIES:
Usual Supplies
Daubers (purchase at AC Moore, Michael's or JoAnn's, OR order a "berry maker" online - anything that will make dots!)
Paper Towels
Transfer Paper - Black
Tracing Paper
Pencil
Red Pen (for transferring so you can see where you have been)
Small Cap from Red Pen (... great bubble maker!)
BIG SMILE!! (smiling makes you paint better!)