June Program
Saturday, June 9, 2012

Coaster Complements (Acrylic)
with Suzanne Mikulka
Student Artist highly allergic!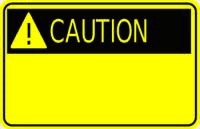 Due to a student artist with a serious allergy to certain painting products, we are asking that you refrain from bringing these with you into the classroom.
Turpinoid Natural by Martin Weber
Any Krylon product
---
Acrylic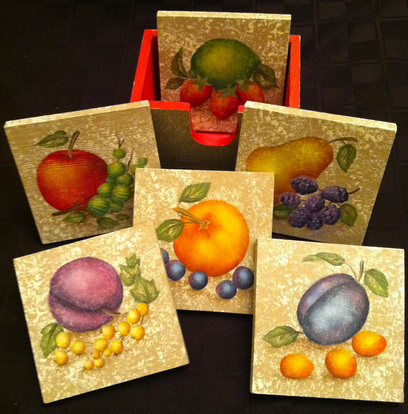 These Coaster Complements are taught by Suzanne Mikulka, CDA. Suzanne painted her designs on a set of coasters but you might paint placemats for your breakfast table or a collection of tiny canvases. The canvases would make a real statement bringing happy color to your room.

This is a wonderful opportunity to study color theory and create something you can use at the same time. New painters will get a leg up on their painting knowledge and the more experienced will experience a firming up of what they already know. Suzanne makes learning easy and fun.

Primary Colors are basic and cannot be mixed from any other elements. The three primary colors are red, yellow, and blue. Two primaries can be mixed to get a Secondary Color. The three secondary colors are orange, green, and violet.

Color Complements are color opposites, they are on opposite sides of the color wheel. Can you find the complements on the color wheel? Red is opposite green, orange is opposite blue, etc. This painting program used color complements as they tend to make each other more active, more attractive!

Hint: All colors travel in waves within light. Color Complements have drastically different wavelengths and, consequently, cause some perception problems for a viewer if they are placed close to each other in a work of art. The cones and rods of the eye cannot handle so much information, so we sometimes detect a quivering or optical distortion when two complements are used near each other. Notice the way Suzanne has placed these colors in her design.

GUESTS ARE WELCOME!



---
SUPPLY FEES:
Pattern Packet $1 (includes pattern, photo, and instructions)
Palette $1 (DecoArt/Americana Paint) You need very little paint but a lot of colors! ...Feel free to substitute colors.
Both items total $2.00. You may purchase the pattern packet only or also add the palette. Please try to bring correct currency so we don't have to make change.
DIRECTIONS:
This program is appropriate for all level painters including beginners
SURFACE:
Bring any surface you would like. Design size is 4X4. Coasters are 6x6. There are 6 designs and Suzanne will do as many as time allows. She hopes students will acquire enough skills to complete designs on their own.
PREPARATION:
MOST IMPORTANT! Please base coat in Americana Khaki Tan (or another Tan/Beige). Softly sponge White over the entire piece. This will give a nice textured background for the washers of color.
BRUSHES:
1/2 inch angle brush (for side-loading)
#3 or #5 round (for washing in colors)
2/0 script liner (for details)
But bring all your brushes because you just never know!!
PALETTE:This project uses tiny amounts of paint and you may substitute colors OR purchase the palette for $1

Country Red
Diox Purple
Cadmium Yellow
Dark Chocolate
Hauser Medium Green
Plantation Pine
White
Marigold
Raw Sienna
Purple Wave
Light Avocado
Deep Midnight Blue
Burnt Sienna
Foliage Green
Paynes Gray
Plum
Pineapple
Canyon Orange
Napa Red
SUPPLIES:
Standard painting supplies