April Program"ALL-DAY PAINT" with LUNCHEON(menu below)
Saturday, April 12, 2014
Meeting at Cape Coral Art League (
click for map
)
Under the Sea (Watercolor)
with Judith MacLaren
Student artist highly allergic!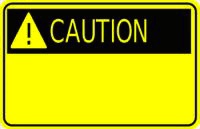 Due to a student artist with a serious allergy to certain painting products, we are asking that you refrain from bringing these with you into the classroom.
Turpinoid Natural by Martin Weber
Any Krylon product
---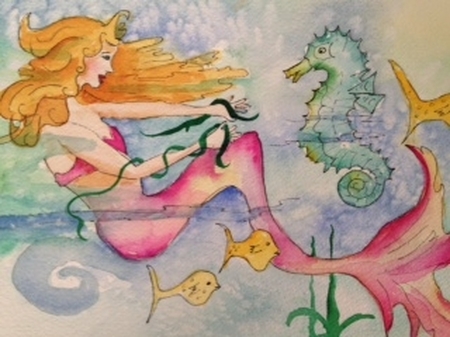 Judith MacLaren, a certified watercolor teacher, has studied with many well known teachers. Popular and ever in demand, she teaches from North Fort Myers to Naples at various country clubs.
Her theme is "Watercolor Made Easy." All classes are instructed as you go, so your end result is a wonderful painting of which you may be proud.
Anyone can do it!
April is a special "All-Day-Paint" program that gives budding DASF artists a time to really concentrate on improving skills. This is a very relaxing and enjoyable class so come to class prepared to be surprised at the finished project. Questions may be sent to Judy. Just click
HERE
to email her.
Share the fun and bring a guest.
GUESTS ARE WELCOME!
---
SUPPLY FEES:
Pattern/Photo $2.00
Palette $2.00 will include the watercolors listed below, if you choose not to bring your own paints
Surface $3.00
All items total of $7.00. Please try to bring correct currency so we don't have to make a lot of change
DIRECTIONS:
This whimsical mermaid is for the beginner to more advanced painters. This is a step-by-step class to enable any level artist. NO PREP IS REQUIRED
SURFACE:
11x14 size; ONLY 140# Arches cold pressed watercolor paper (to fit a 16x20 mat)
PALETTE (preferred brand -
American Journey Professional Watercolors);
Ultramarine Blue
Wild Fuschia
Sap Green
Cadmium Yellow
Orange (optional)
Burnt Sienna
BRUSHES:
size 10 (Judy's favorite brush in the whole world is the Loew Cornell, ultra round series 7020) or, if not available, a GOOD brush that comes to a fine point
any round brush size 5 or 6
flat or angle size 1/2-inch or 3/4-inch
SUPPLIES:
16x12 cardboard
masking tape
2 water containers
paper towels
waterproof Pigma type pen sizes 1 and 5 or 7
wax-free transfer paper
tracing paper
red pen
white eraser
LUNCHEON MENU
Pizza
Salad
Ice Tea / Water
Dessert
Thank you everyone... The free luncheon is provided by the chapter as another of your membership perks.
Hard working loyal chapter members are always busy painting to provide a scholarship, memory boxes for bereaved, suitcases for foster children, wall art for young adults, and items for Winter Luncheon. Members are already at work painting for WInter Luncheon 2014!