Colored Pencils and Acrylic with Nilda Rodriguez, CDA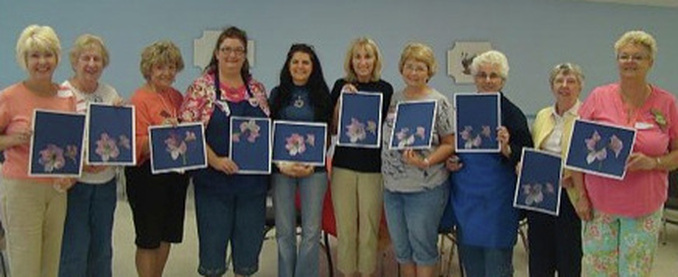 Day 1: Colored Pencils / Amarylis
Painters learned how to layer the colored pencil building a depth of color that makes for a very lovely Amaryllis with lots of shadows and highlights. We learned, too, that working with colored pencils is a slow process. Every time we thought we were done, Nilda would tell us about the next color to pick up!


Day 2: Acrylics / Shore Scene
Painters shifted gears and painted a shore scene using acrylics. Nilda was a great and experienced teacher to work with. She will be teaching at the National Convention in 2011.
---