October Program
Saturday, October 14, 2017
Meeting at Cape Coral Art League (click for map)

Marbling Tool
MARBLE IS TOPS
with Judith MacLaren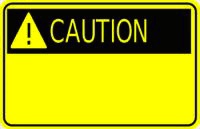 Due to a student artist with a serious allergy to certain painting products, we are asking that you refrain from bringing these with you into the classroom.
Turpinoid Natural by Martin Weber
Any Krylon product
---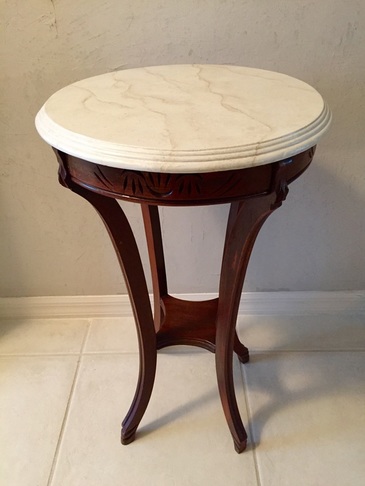 ​
It looks like marble. It looks so much like marble that you will probably be shocked when you lift it and it seems light as a feather! Can you believe it is really antique wood?

Judith is quite the expert when it comes to faux finishes. She has trained as a faux finisher and worked in many area homes doing custom finishes. She has much to share.

Find a small object, furniture, serving board, or other and hone your skills at this program. Judy has a special tool she will teach you about that makes this easy to do.




GROW YOUR CHAPTER …bring a guest. Guests are always welcome!



---
SUPPLY FEES:
Instruction Packet $6.00 includes Magic Marble Maker
Please try to bring correct currency so we don't have to make a lot of change
SURFACE:
Any wood surface that would look right in marble –check the Thrift Shops for a small table ...not too heavy for you!! Even a wood tray or a small shelf will do ...just be sure you can handle the piece while making it look heavy!
SURFACE PREPARATION:
Basecoat your surface with SATIN paint ..be sure to use SATIN to give your surface a soft shine
Use white for white marble OR black for black marble (Judy likes to use wall paint!)
Basecoat 8"x12" poster boards (2 or 3 pieces) with the same white OR black
Your piece MUST be basecoated a day or more before the meeting so it will have time to cure
PREP WOOD !!!!!
1- if raw wood apply sealer
2- sand lightly using fine sand paper or a brown bag
3- apply primer
4- sand lightly
5- basecoat

PALETTE:
CHOOSE TO CREATE EITHER WHITE OR BLACK MARBLE.
If you are making a black marble please bring regular white paint
If you are making a white marble please bring light brown or tan or dark gray
BRUSHES:
Cheap 'chip' brush (as in photo)

Feather (if you have one)

Liner

Any of your favorite brushes
SUPPLIES:
Sea Sponge (required/not optional)
Spray Bottle

(required/not optional)

Glazing Medium (see photo)
OR
Faux Medium

(must have either 'glazing' or 'faux' media)