January Program
Saturday, January 10, 2015
Meeting at Cape Coral Art League (click for map)

Shadows (Acrylic)
LONE BIRD AT SUNSET
with Carrol Gowan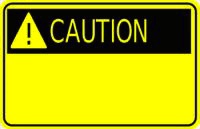 Due to a student artist with a serious allergy to certain painting products, we are asking that you refrain from bringing these with you into the classroom.
Turpinoid Natural by Martin Weber
Any Krylon product
---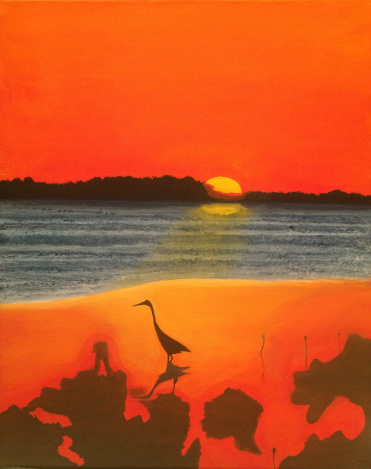 Did you know that Key West celebrates the sunset every night at Mallory Square? They take their sunsets so seriously that cruise ships must put out from the harbor before sunset so as to not block the view!
Old Town in Key West, an area of only 8-square miles, was home to famous people such as Earnest Hemingway and President Harry Truman. Carrol presents this "
Lone Bird at Sunset
," a painting based on her photo taken in Key West, to share painting
cast shadows
.
Each program of 2015 will focus on a particular skill. January is all about shadows and about creating this beautiful tropical seascape.
Another type of shadow called a proximity shadow is the dark shadow seen where objects touch each other. See the dark line between your closed fingers and you are seeing a proximity shadow.
Help grow your chapter. Bring a guest. GUESTS ARE ALWAYS WELCOME!
---
SUPPLY FEES:
Pattern/Photo $2.00
Palette $2.00
All items total $4.00. Please try to bring correct currency so we don't have to make a lot of change
SURFACE:PALETTE:
Pure Orange
Titanium White
Cadmium Yellow
Black
Red Light
Navy Blue
Graphite
BRUSHES:
1" Flat (2)
#6 Filbert
#4 Round
#10/0 Liner
Round Mop
Pouncing Brush
SUPPLIES:
Standard Supplies
Blending Gel OR Water may be used to wet canvas & blend paint
Masking Tape
Transfer Paper
Sponge, a regular kitchen sponge about 4 1/2 inches long - the sides of this works well