March Program
Saturday, March 8, 2014
Meeting at Cape Coral Art League (
click for map
)
Peacock Tray (Acrylic)
with Jackie Marth
Student artist highly allergic!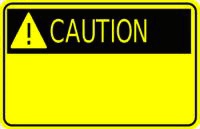 Due to a student artist with a serious allergy to certain painting products, we are asking that you refrain from bringing these with you into the classroom.
Turpinoid Natural by Martin Weber
Any Krylon product
---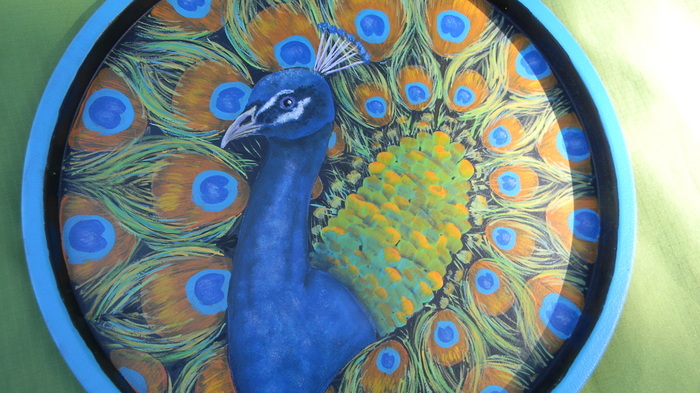 Jackie Marth shares with us another of her very striking creations. This project that Jackie painted on a 10-inch tray promises to be a lot of fun to paint. It is done in acrylics.


What surface will you use? The round tray works beautifully but perhaps you can think of another round surface that you might want to decorate. Maybe a box lid or you might even find a small round table in need of a face lift.


This will be a great way to welcome spring. The real-life colors are even more wonderful than what this photograph shows. Remember to invite a guest. Guests are always welcome.


---
SUPPLY FEES:
Pattern/Photo $3.00 these will be available at the January meeting
Palette $2.00 will include the acrylic paints listed below, if you choose not to bring your own paints
Both items for a total of $5.00. Please try to bring correct currency so we don't have to make a lot of change
DIRECTIONS:
This program is appropriate for beginning to intermediate painters.
SURFACE:
10-inch Round Tray. The pattern will fit any 10-inch round surface. I like to browse through the thrift shops for my surfaces. If you find an old tray, or other metal surface, you may have to spray it with a primer before painting.
IMPORTANT: This is very important. You must have this done before the program Base coat your surface with Midnight Blue mixed with a tiny amount of Black. I base coated the rim of my tray with Calypso Blue.
PALETTE:
Black
Burnt Umber
Cadmium Orange
Bright Orange
Saffron Yellow
Deep Midnight Blue
Calypso Blue
Indian Turquoise
True Blue
Purple Wave
Sour Apple Green
White
Buttermilk
BRUSHES:
1" Flat
1/2" Flat or Angle
#4 or #5 Round
Medium Sized Dry Blender or Stippler
#0 Liner
#10/0 Liner
#6 and #8 Filbert
SUPPLIES:
Tracing paper
Palette Paper
White Transfer Paper
Scissors
Pencil
White Charcoal Pencil
Blue Tape
Paper Towels
Water Container
White Vinyl Eraser