Sharing …with others

Holiday time is the season for sharing. Our Harry Chapin Food Bank Coordinator, Deb LaCavera, will be collecting non-perishable food items at the Winter Luncheon to make holidays brighter by feeding the hungry. Please, consider bringing an item to fill her holiday basket. Thank you for caring for your neighbors! Thank you, Deb, for bringing your 'magic' to DASF.


---

Traditions

A DASF tradition is the exchange of hand-painted ornaments with 'bring one–get one' that happens every year at Winter Luncheon. Plan ahead to paint an ornament for the exchange. Do you have a table of friends that are non-painters? Paint an ornament for each of them. Let them choose whether they will take that ornament home or if they will join in the exchange. Traditions make things special.


---
Winter Luncheon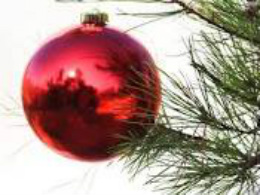 It is party time!
…and the gala fundraiser will be at Wildcat Run Golf & Country Club in Estero
Wildcat Run is located east of I-75 and Ben Hill Griffin Rd. on the south side of Corkscrew Road. Located between Naples and Fort Myers at 20300 Country Club Dr, Estero, FL 22928-2037
It is being planned by Winter Luncheon Chairperson, Suzanne Mikulka.

SAVE THE DATE! Saturday, December 13th, 2014


It will be an elegant affair as you are greeted by a room filled with holiday decorations and the music of the piano as you register at the Welcome Table. After registering you will be ushered to your table viewing both the Boutique and the Silent Auction Table as you pass. You will also be offered a beverage of lemonade or ice tea. Beautiful Theme Baskets will be displayed in the center of the room on the dance floor.
COST: $25.00/ticket
DATE: Saturday, December 13, 2014
TIME: 11:00 - 2:30 PM
SALES: Begin at the September Meeting ...so it is time to organize your group and reserve a table! All tables will seat 8.
CASH BAR AVAILABLE (credit cards, ONLY)

For TICKET PURCHASE click the "TICKET SALES" button. . .

---
LUNCHEON MENU


Chicken Caprese Salad
A bed of greens, tomatoes, mozzarella slices, basil and hot grilled chicken breast with a balsamic vinaigrette dressing
Vegetarian request honored with a Caprese Salad - but more substantial
Rolls and Butter
Non-Alcoholic Drinks
Coffee/Tea Service
Dessert: Fruit Tartlet
consisting of vanilla cream with kiwi, strawberries and blueberries


Shh!!! !
...Sneak-Peek at the some of the Winter Luncheon items to be available