May Program
Saturday, May 12, 2018
Meeting at Cape Coral Art League (click for map)

Acrylic
SMILING FACES
with Martha Stevenson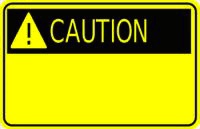 Due to a student artist with a serious allergy to certain painting products, we are asking that you refrain from bringing these with you into the classroom.
Turpinoid Natural by Martin Weber
Any Krylon product

---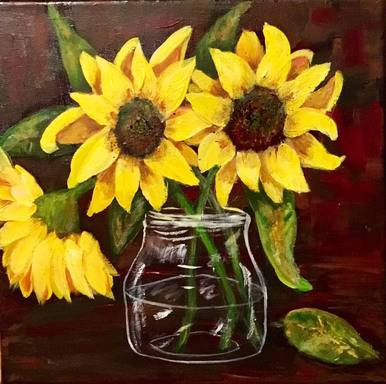 The smiling faces of sunflowers are sure to brighten up even the gloomiest of days. These are no exception as you paint the sunshine yellow beauties.

Martha will encourage you to explore the use of color so each painter will go home with an original creation. Consider creating a background that blends with your decor or is the color of a blue sky.

Did you know the Pantone color of the Year for 2018 is Ultra Violet? What a beautiful background that would be for these smiling faces!

GROW YOUR CHAPTER …bring a guest. Guests are always welcome!



---
SUPPLY FEES:
Pattern $2.00
Palette $5.00
TOTAL $7.00 ...Please try to bring correct currency so we don't have to make a lot of change
SURFACE:
12x12-inch canvas (... when painting on your own, consider using Martha's favorite canvas. She finds Creative Inspiration canvases are more taut - available from JerrysArtarama.com)
FREE: This program includes a FREE 12x12 canvas. Canvases are free for DASF members participating in the program; 12" x 12" canvases are available for non-members for $2.00
SURFACE PREPARATION:
PALETTE:
Burnt Sienna
Ultramarine Blue
Cadmium Yellow
Cadmium Yellow Light
Indian Yellow
Dioxazine Purple (OR Violet)
Yellow Oxide (OR Yellow Ochre)

Cadmium Red

White
Black
Optional Greens (IF you do not want to mix them)
BRUSHES:
3/4" Synthetic Wash
#6 Round
#8 Round
Liner Brush (Martha likes #10/0)
Plus your favorites - might do some dry brushing
SUPPLIES:
Transfer paper (optional)
Watercolor pencil or chalk
Pen if doing transfer
Water Container
Paper Towels
Usual Supplies