August Program
Saturday, August 13, 2016
Meeting at Cape Coral Art League (click for map)

Acrylic
Bunny Love
with Martha Stevenson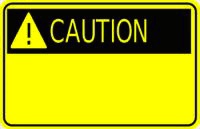 Due to a student artist with a serious allergy to certain painting products, we are asking that you refrain from bringing these with you into the classroom.
Turpinoid Natural by Martin Weber
Any Krylon product
---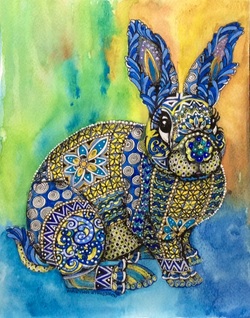 Adult Coloring is all the rage and this month you will have an opportunity to find out what it is all about - with the guidance of a teacher who has tips and techniques to share with you. Join Martha as she leads us all to create something different. The coloring page may start out looking like all the others, but the end result will be uniquely yours!
Coloring definitely has therapeutic potential to reduce anxiety, create focus or bring about more mindfulness. While coloring does offer a slew of mental benefits, it is also just plain fun!
The examples below give you an idea of how you can play with color to create the unique looks suitable for framing. Your finished project will have you loving bunnies.
​
GROW YOUR CHAPTER …bring a guest. Guests are always welcome!
---
SUPPLY FEES:
Bunny Pattern on CARDSTOCK $2.00
OR
Bunny Pattern on WATERCOLOR PAPER $5.00 (sorry - it's getting really expensive)
Please try to bring correct currency so we don't have to make a lot of change.
SURFACE:
The Bunny Pattern coloring page is available at the meeting from Martha (teacher)
HOME PREP:PALETTE:
All your colors you plan to use​
Bring pencils, markers, gel pens, watercolor, watercolor pencils, aqua brush, and/or Derwent Inktense. Not necessary to bring everything - any one or all of those will work.
SUPPLIES: