November Program
Saturday, November 10, 2012

Tropical Placemat (Acrylic)
with Jackie Marth
Student Artist highly allergic!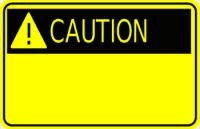 Due to a student artist with a serious allergy to certain painting products, we are asking that you refrain from bringing these with you into the classroom.
Turpinoid Natural by Martin Weber
Any Krylon product
---
This is another example of Jackie Marth creating a design with balance and color and lots of appeal. Not only is she an excellent artists herself, but she is good at teaching others, too. Freshen up your decor with a new set of placemats and bring the tropics to your table with this fun design. This program promises to be a real winner!

Paint on canvas for placemats or get creative and make a tray for your lanai. This design might be good on a small cutting board used for preparing lemons/limes for those tropical drinks when you entertain by the pool. Parts of designs can be re-used, too, like the frangipani element in the design would create an attractive memory box.

GUESTS ARE WELCOME!


SUPPLY FEE
Fee $2.00
Fee includes: Instructions/Pattern/Photos/Worksheet
Please try to bring correct currency so we don't have to make change

DIRECTIONS
Surface Preparation: Basecoat the background in a light color such as Delta's Flesh Tan. Sponge with Light Ivory to give a soft muted look.
*Please have surface painted before the meeting.
Please see the SUPPLIES and PALETTE listed below.BRUSHES
1/2 Angle
3/8 Angle
#4 or #5 Round
10/0 Liner
#1 Liner
Small scruffy brush
Stencil brush
PALETTE (DecoArt Americana) ; Jackie is NOT supplying a palette but will have a couple bottles of each color so don't obsess if you cannot find colors on the palette list
DECO ART AMERICANA colors
Hauser Green Medium
Evergreen
Citron
Black Green
Fuchsia
White
Cranberry Wine or Mulberry
Santa Red or Berry Red
Antique Gold
Straw or Spicy Mustard
Cadmium Yellow
Lemon Yellow
Burnt Umber
Black

DELTA colors
Lime Green

Flesh Tan

Light Ivory

SUPPLIES:
Standard painting supplies
Tracing Paper
Black Transfer Paper
Palette Paper
Blue Masking Tape
Pencil
Water Container
Paper Towels
Stylus
Sea Sponge
Acrylic Varnish
Frond Stencil
Oval Canvas Placemat or surface of your choice large enough for a 8-1/2 x 11 pattern