June Program
Saturday, June 8, 2013

Heart Bowl (Acrylic)
with Suzanne Mikulka, CDA
Student Artist highly allergic!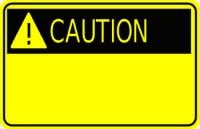 Due to a student artist with a serious allergy to certain painting products, we are asking that you refrain from bringing these with you into the classroom.
Turpinoid Natural by Martin Weber
Any Krylon product
---
Suzanne Mikulka, CDA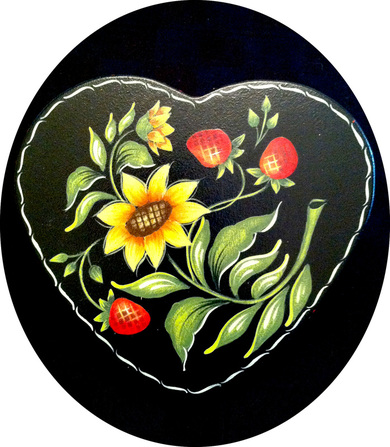 Suzanne is back with another of her awesome projects and strawberries are so suitable for this time of year. This heart shaped lid fits on a heart shaped glass candy dish available from one of the Dollar Tree stores.
This project makes a great hostess gift or even a gift to yourself. Remember all the items you have painted for the boutique, gift baskets, and auctions? Y
ou deserve a reward for being such a good painter!
Your creativity will give you many ideas for where you could use this pattern. Barstools, trays, placemats, and TV trays are just some of the places.
You are welcome to bring a guest to share in this wonderful program.
GUESTS ARE WELCOME!
---
SUPPLY FEES:
Pattern/Photo $1.00
Palette $1.00
Heart Lid $3.00
Above items for a total of $5.00. Please try to bring correct currency so we don't have to make a lot of change
The HEART DISH is available at Dollar Tree for $1.00.
ADVANCE PREPARATION:
This program is appropriate for beginning to intermediate painters. There is NO advanced preparation required. However, if you wish to base coat in black and have the pattern traced on using white graphite, you may do so.
SURFACE:
This custom-made heart shaped lid will be available from Suzanne. You must purchase your own glass candy dish that is available at Dollar Tree for just $1.00.
PALETTE:
Black
Country Red
Cad Yellow
Antique Gold
Honey Brown
Burnt Sienna
Lemon
Hauser Medium Green
Black Green
Olive
Straw
Lemonade
Dark Chocolate
Napa Red

BRUSHES:
Liner
#3 Round
#5 Round
#10 Flat
SUPPLIES:
Dry Wall Tape, small piece
White Graphite Transfer Paper
Standard painting supplies