June Program
Saturday, June 13, 2015
Meeting at Cape Coral Art League (click for map)

Rock Painting (Acrylic)
HARD ROCK FUN!
with Madonna Williams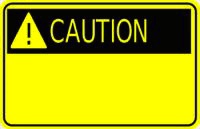 Due to a student artist with a serious allergy to certain painting products, we are asking that you refrain from bringing these with you into the classroom.
Turpinoid Natural by Martin Weber
Any Krylon product
---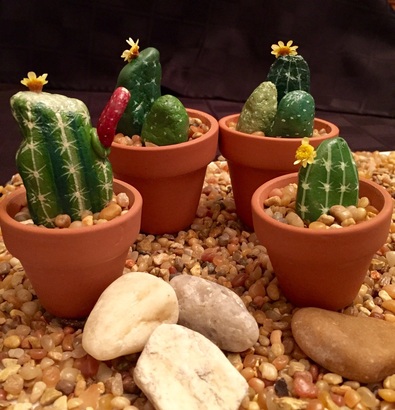 Rock art is a centuries old art form that has seen a resurgence in popularity.
Rocks make a great paint base as no two are exactly alike making rocks a bit like fingerprints.
The Calusa Nature Center will be the beneficiary of this project. These rocks turned into cacti that need never be watered will be donated to their GIFT SHOP.
Bonus projects included in this paint program are painted ladybug rocks and the famous burrowing owl found in Cape Coral.
Potted cacti, ladybugs and owls will add variety for sale in the Gift Shop and our painters will go home with a potted cactus rock, too. Thanks go to our talented painters who support the community with their painting projects.
GROW OUR MEMBERSHIP …BRING A GUEST!
---
SUPPLY FEES:
Pattern/Photo $1.50
Supply Kit $2.50 (includes rocks, pots, gravel and various supplies)
All items total $4.00 Please try to bring correct currency so we don't have to make a lot of change
SURFACE: (available at the meeting in Supply Kit)
Beach Pebbles ...Used for cacti

River Rock …Use for ladybugs OR burrowing owls
PALETTE:
Black

White

Hunter Green/Vibrant Green ...OR Hauser Dark/Hauser Light …OR other DarkGreen/Light Green

Burnt Sienna

Burnt Umber

Raw Umber

Fawn

Primary Yellow (or other eye color for owl)

Color (red, yellow, blue, green, or any fun color you choose for your ladybug)

Americana DuraClear Gloss Varnish
BRUSHES:
#1 Liner
#6 round
3/8 Angular
Favorites (while all 3-projects can be painted with just the brushes listed, you may have favorites, too!)
SUPPLIES:
White Chalk Pencil
Black Sharpie Marker
Tracing Paper
White Transfer Paper
Standard Supplies
BONUS PROJECTS for JUNE
Choose to paint LADYBUGS or BURROWING OWLS. Directions for both are included. However, time limitations require you choose just one.