August Program
Saturday, August 11, 2012

Rose Program
with Joyce Kostelak
Student Artist highly allergic!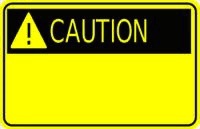 Due to a student artist with a serious allergy to certain painting products, we are asking that you refrain from bringing these with you into the classroom.
Turpinoid Natural by Martin Weber
Any Krylon product
---
Acrylic
Joyce has a real love affair with roses and will help us create a magnetic rose book mark to mark your place when you must put your book down. What a wonderful small gift to tuck into a greeting card. This will be a relaxing day with a tiny project you will have fun creating! You may want to make several to have on hand or to donate to the WInter Luncheon Boutique. And NEW is a bonus note card. The card stock will be included in the original $2.50 fee along with materials to make 1-bookmark. Extra bookmarks will be available from Joyce.

GUESTS ARE WELCOME!



SUPPLY FEES:
Pattern & Bookmark $1.50
Palette $1.00 (DecoArt/Americana Paint) Feel free to substitute colors.
Both items total $2.50. You may purchase the pattern/bookmark packet only or also add the palette. Please have correct currency.

DIRECTIONS:
This program is appropriate for all level painters including beginners

BRUSHES:
small flats, angles, filberts or rounds

PALETTE:
Feel free to substitute colors.
Lemon Yellow
Raw Sienna
Light Avocado OR Hauser Green Medium

SUPPLIES:
.005 Micron Pigma permanent black ink pen
Standard painting supplies
Gold Gel Pen