DASF Winter Luncheon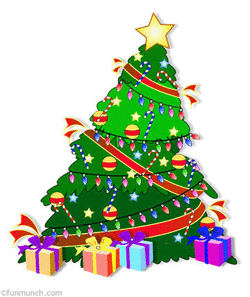 EXTRA! EXTRA! EXTRA!
DASF Winter Luncheon
11:00am - 3:00pm
Colonial Country Club
9181 Independence Way
Fort Myers, FL
Saturday, December 8, 2012

tickets now on sale ...$23.00
---
MENU
Pan Seared Atlantic Salmon with a Champagne Dill Cream Sauce
OR
Chicken Franchaise
with Potatoes and Vegetable Medley
Cheesecake for Dessert

To purchase tickets contact.... Diane Kinser or Judi Revercomb
(tickets will also be available at the October and November general meetings)

OTHER INFORMATION

Directions
1. From US-41 (Cleveland Ave) in Fort Myers; head EAST on Colonial Blvd...
2. Go under the I-75 overpass - keep straight - in right lane
3. Colonial County Club is the 2nd right after the overpass
4. There is a fountain out front and a BIG sign!
5. Tell the gate guard you are going to the clubhouse for a lunch
6. Take the first exit off the rotary and the clubhouse will soon be on your left
7. If you are coming from I-75; use exit #136 and follow the directions above!


Ornament Exchange
Attention NEW MEMBERS! Winter Luncheon has a tradition of having an ornament exchange If you would like to participate in this event, you just paint a nice ornament, sign it, wrap it, and bring it to the luncheon. At the appointed time everyone who has brought one can now take one.
There will be a designated place for these...so look around! As easy as that!

Teddy Bears
Please bring a soft Teddy Bear for cancer patients.

Annual Fundraiser
This is a yearly fundraiser for our DASF club to help support our philanthropic areas. Please invite your friends, relatives, and co-workers to this annual event. There will be tropical and all seasonal items for our silent auction, a boutique with all items under $10.00, and the basket raffle.
You will find wonderful items for gift giving.

MEMBERS: Put your thinking caps on - - NOW!

The theme for the silent auction for 2012 is going to be items pertaining to "SEASONS" ...such as Summer, Fall, WInter, Spring, and "HOLIDAY" items for Christmas, Easter, Halloween, July 4th, etc.

Even small furniture pieces with a painting of your own choice will be acceptable

So, go to your archives of magazines and pick out something you would like to paint and
that someone would like to purchase.

This is your club, so let's make this a successful auction.
We need to bring in more revenue so that we can help support our philanthropic areas.


Questions or suggestions may be addressed to
Elayne VonLinden ,,,,(239) 424-6143
or
Judith MacLaren ....(239) 242-0495

"Baskets" baskets baskets
If you would rather fill a basket please let us know, so we will have an idea of what to expect.
Carol Silverman is in charge of this area.

If you cannot be here for the luncheon, why not fill a basket now and get it to Carol to store for you?