May Program
Saturday, May 9, 2015
Meeting at Cape Coral Art League (click for map)

Fabric Painting (Acrylic)
UNDER-THE-SEA
with Judy Revercomb
http://paintinplacematlacha.com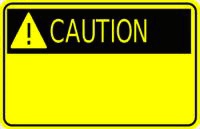 Due to a student artist with a serious allergy to certain painting products, we are asking that you refrain from bringing these with you into the classroom.
Turpinoid Natural by Martin Weber
Any Krylon product
---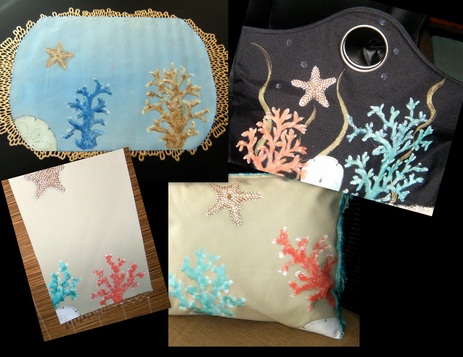 Fabric Painting is simply the techniques for putting paint on fabric. What a great way to add new life to plain old tee shirts, boring or spotted upholstery, pants, jeans, jackets, bags and more!
Roc-lon, tote bags, and place mats are great surfaces for this project that will add a bit of our tropical paradise to your personal environment.
You
can even
paint a pillow for your sofa. For a fun and stress free project, come enjoy painting with Judi
.
Keep the 'momentum' going . . . Help grow your chapter. Bring a guest.
GUESTS ARE ALWAYS WELCOME!
---
SUPPLY FEES:
Pattern/Photo $5.00
Judi's paints will be available for no additional fee

SURFACE:
roc-lon, tote bag, place mats, or any fabric surface you want to paint on. The pattern will fit any item.
Even paint on canvas, if you prefer.

PALETTE: Deco Art So Soft Paints are what Judi likes best when working on a delicate fabric. Since they are not available in local stores, you can order them from Deco Art.
Americana Multi Surface Paint


Fawn

Cocoa Bean

Black

White

Deco Art So Soft Fabric Paint


Light Teal

Ultra Blue

Crimson / Light Yellow mixture

JUDI WILL BRING ALL HER FABRIC PAINTS WHICH YOU ARE WELCOME TO USE - YOU DO NOT NEED TO PURCHASE THE COLORS

BRUSHES:
Small angle
Medium Filbert
Your favorite brushes

SUPPLIES:
Standard Supplies
Stylus
Transfer Paper