June Program
Saturday, June 9, 2018
Meeting at Cape Coral Art League (click for map)

Watercolor
BAMBOO
with Judith MacLaren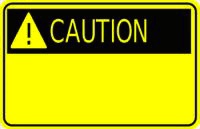 Due to a student artist with a serious allergy to certain painting products, we are asking that you refrain from bringing these with you into the classroom.
Turpinoid Natural by Martin Weber
Any Krylon product

---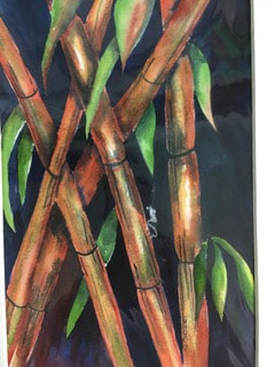 An exotic plant that can be music to the ears as stalks clack together in the warm tropical breezes, bamboo can create a formidable wall or be container grown for a limited and lacy appearance.

Fertilizing and pruning won't be necessary with these beautiful stalks you will create with Judy. This gorgeous picture will fit in any room of your home. Or maybe it will be a gift for someone special!

GROW YOUR CHAPTER …bring a guest. Guests are always welcome!



---
SUPPLY FEES:
Pattern/Photo $5.00
Palette $2.00
All items total $7.00 Please try to bring correct currency so we don't have to make a lot of change

SURFACE:
11x15-inch ARCHES 140 lb COLD PRESS Watercolor Paper
SURFACE PREPARATION:
PALETTE:
Burnt Sienna
Indian Yellow
Indigo
Burnt Umber
Sap Green
Cadmium Red
BRUSHES:
#10 Ultra Round (Lowe Cornell) OR any round brush that comes to a good point
#5 or #6 Round OR similar small round
3/4" or 1" Angle OR any larger angle brush you are comfortable with BUT not smaller than 3/4"
SUPPLIES:
Wax Free transfer paper
Red Pen
White Eraser
12x16 board to tape the paper to
Masking Tape, NOT BLUE
2 Water Containers
Paper Towels
Usual Painting Supplies